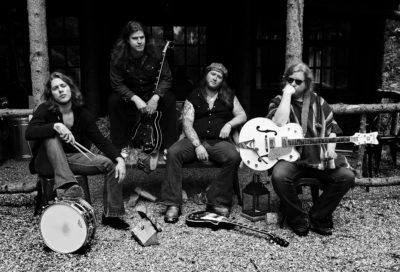 New single 'Running So Long' from Cumbria based rockers Thirteen Stars is a bit special for many reasons. Not only is it a country tinged musical tour de force, it was written by lead singer/guitarist Hoss Thompson as a dedication to the sadly departed Tom Petty. It's a heart wrenching three minutes as wiry guitar lines weaved through my headphones backed by a gritty vocal and the lush choruses are the icing on the cake!
Thirteen Stars are:
Hoss Thompson – Vocal/Guitar
Jax Sedgwick – Guitar
Mike Reid – Bass
Andy Bates – Drums
Shows for 2020:
11th April: HRH Blues – Sheffield 02 Academy
29th May: Call of the Wild Festival – Lincolnshire Show ground
28th June: Wildfire Festival – Wanlockhead
7th-8th August: Sav Fest – Nottingham
Links:
Website: www.thirteenstarsuk.com
Facebook: www.facebook.com/ThirteenStars
Insta: www.instagram.com/13_starsuk
Twitter: www.twitter.com/13_Stars1
A short, sharp beautiful piece of music from Thirteen Stars.