This is just what we need in these troubled times, a brand new single from the Blackpool beach boys, The Senton Bombs! It's available on all digital suppliers for 99p on April 20th, 2020, 'Be What You Want'.
A quote from frontman Joey Class of "Time to rockdown in lockdown" is very apt as it opens with a militaristic drum pound from Scott Mason and fuzzed up riffing from guitarists Johnny Gibbons and Damien Kage over the trademark soothing croon from Joey. Shout it out loud and proud choruses hit hard not just from the slamming riffs but from the powerful lyrics to. A rip roaring wah-wah solo and snappy snare drum work pick up the pace for a riff heavy outro. Welcome back boys!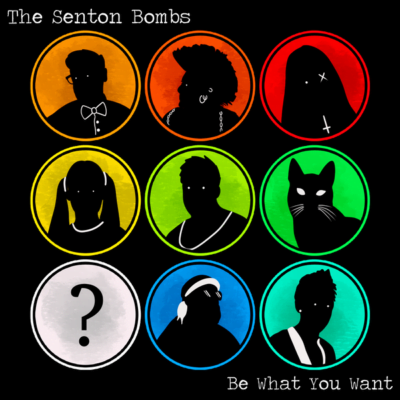 The Senton Bombs band line up :-
Joey Class – Lead vocals/bass guitar.
Johnny Gibbons – Guitar/backing vocals.
Damien Kage – Guitar/ backing vocals.
Scott Mason – Drums.
The Senton Bombs return with a big stick of Blackpool rock!