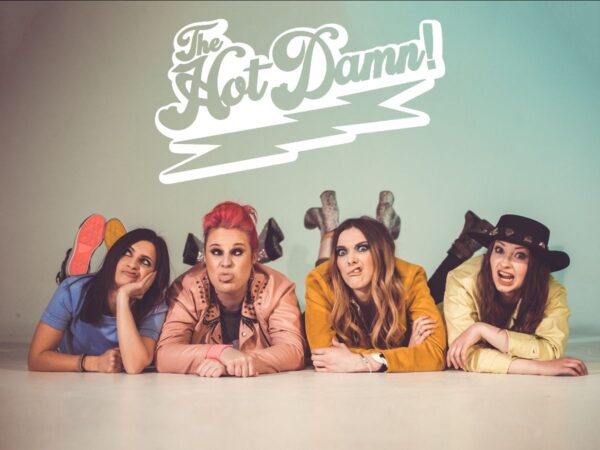 Goddamn here comes The Hot Damn! with their debut single 'Dance Around' released on July 2nd 2021 via Rock People Management. The four ladies are not just a super group but a super duper group consisting of Gill Montgomery (ex- The Amorettes), Josie O'Toole (ex-Tequila Mockingbird), Laurie Buchanan (Aaron Buchanan And The Cult Classics) and Lzi Hayes (New Device/Sophie Lloyd Band).
The song is four minutes of having your ears massaged by catchy riffs that also pack a punch, seismic bass guitar grooves, foot tapping drum patterns, but the icing on this all you can eat cake are the lead vocals that have a Joan Jett like angst to feel good harmonies from band backing vocals to make it the perfect summer song blasted out on the car stereo with the windows wound down.
The accompanying video sees them hamming it up to the max like prime time The Monkees. Band, purchase and tour date links are here :- https://www.facebook.com/TheHotDamnUK I https://linktr.ee/TheHotDamn I https://amazon.co.uk/Dance-Around-The Hot Damn/dp/B095Y849ZG/?tag=plane09-21
The Hot Damn! band line up :-
Gill Montgomery – Lead Vocals/Guitar.
Josie O' Toole – Drums.
Laurie Buchanan – Guitar.
Lzi Hayes – Bass Guitar.
'Dance Around' the debut single from The Hot Damn! is hotter than hell.