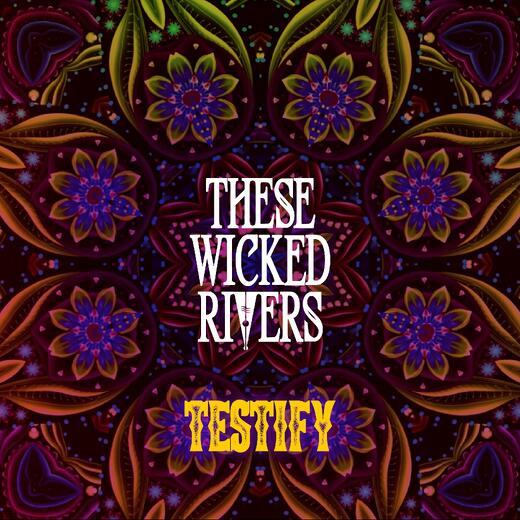 In an ideal World I'd be at the These Wicked Rivers album no.2 fundraiser show at the Hairy Dog in Derby tonight but life got in the way so the next best option is a review of their lyric video of 'Testify'. It was originally recorded in 2015 but now has a new lease of life due to the addition of new band members and instruments.
It's definitely one of their heavier songs musically and lyrically as the seismic grooves are almost like stoner rock at times as lead vocalist John Hartwell delivers a leering lullaby of "Oh, is this room getting warm? Is this the calm before the storm? Humidity is getting high. Things get wet as sparks begin to fly. I'm telling you she tastes like sugar when I drink her holy water. Yeah and she goes down like honey oh, when it's on, I testify."
Formed in Derby 2014 the new album will be released in early 2023 via Rock People Management and they are currently touring as support to Hayseed Dixie whilst testing the new songs on the road. John explains "We originally recorded 'Testify' for EP II but we never really felt that our early recordings fully captured our live songs".
Lead guitarist Arran Day adds "We really feel the songs have grown much much more over the past two years, as we have as a band".
Band links including the Crowdfunder for the new album are here :- http://linktr.ee/thesewickedrivers
These Wicked Rivers band line up :-
John Hartwell – Lead Vocals/Guitar.
Arran Day – Lead Guitar.
Dan Southall – Drums/Backing Vocals.
Dale Tonks – Bass Guitar/Backing Vocals.
Rich Wilson – Keyboards/Percussion/Backing Vocals/Acoustic Guitar/Harmonica.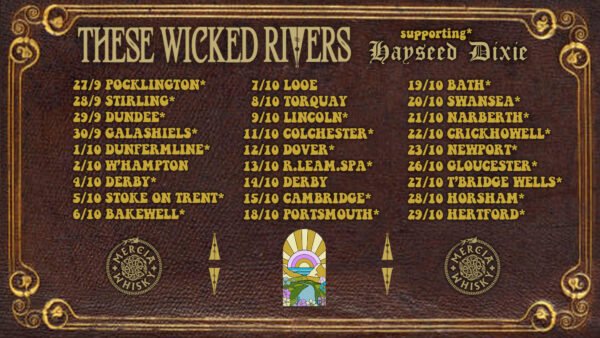 These Wicked Rivers impress highly by re-recording a fiery version of 2015 track 'Testify'.