THE CADILLAC THREE
RELEASE 'THE JAM (+ FUZZ)'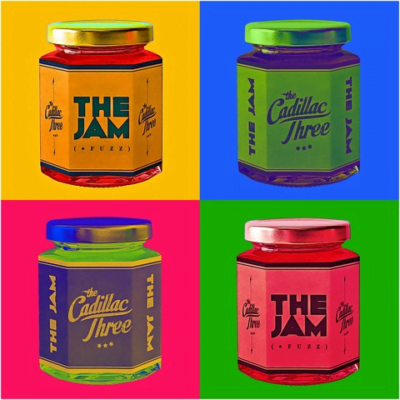 The Cadillac Three have just released 'The Jam(+ Fuzz)', an amped up version of theoriginaltrack, whichwasfeatured on their recent album, COUNTRY FUZZ, out now via Big Machine Records.
During lockdown, the band also put their spin on Post Malone's hit 'Circles', releasing a stripped-down version of the song and music video. Theband memberseach filmed their ownparts on iPhoneswithlead singer and guitarist Jaren Johnstonthenproducingandpiecing the final videotogether, but this time, from home rather than their tour bus.
Leaving a lasting impression on fans across the globe with their instinctive sonic tendencies, The Cadillac Three prove they are Nashville's most versatile band. Made up of singer-guitarist Jaren Johnston, drummer Neil Mason, and lap-steel player Kelby Ray, the trio have been performing together for over a decade, adding to their following of both Country and Rock loyalists.
Funnelling Southern-to-the-core sensibilities into their own catalogue, TC3 boasts chart-topping tracks and album cuts for Keith Urban, Tim McGraw, Rascal Flatts, Miranda Lambert and Steven Tyler, to name a few.
The band received a 2019 CMA International Award nomination for International Artist Achievementand both collectively and individually, Johnston, Mason, and Ray have been nominated for GRAMMY and ACM Awards. Known for their wildly exciting live show, TC3 have toured the U.S. and Europe both on their own and with A-listers Eric Church, Dierks Bentley and Luke Bryan, veterans Travis Tritt and Charlie Daniels, plus iconic rockers Metallica and Slayer.
On this week's episode ofCountry Fuzz Radio, TC3 chats with Texas icon Ray Wylie Hubbard about their past touring and new collaboration — 'Fast Left Hand' will be featured on Hubbard'sCO-STARRINGalbum out July 10. Select with select shows will be available on TC3's YouTubefollowing airings.Visit thecadillacthree.com formore of theirlatest happenings.