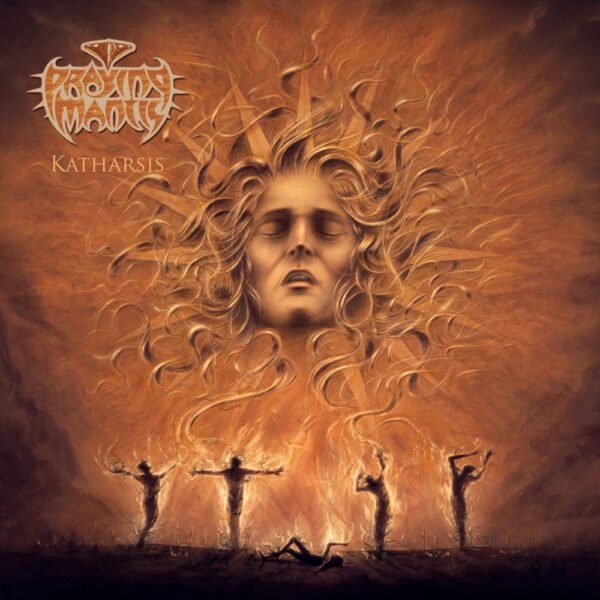 Although included in the NWOBHM (New Wave Of British Heavy Metal) movement in the late 1970's, London based Praying Mantis preceded the genre as they were formed in 1973 by brothers Chris and Tino Troy who still remain in the current line up. They chose a more melodic route, point proven by their latest single 'Closer To Heaven' taken from their forthcoming eleventh studio album Katharsis released via Frontiers Music Srl on January 28th 2022.
This sassy, classy power ballad is AOR of the highest order. A totally captivating lead vocal from John 'JC' Cuijpers drives it along, backed by luscious rhythms that have an infectious vibe and a sublime touch comes from soul searching choruses and a laid back guitar solo.
A pre-order link to Katharsis and band links are here :- https://orcd.co/katharsis?fbclid=IwAR1yNLixANoR1hJ1EP_n-ULa-NTYEHW27HVNhH6p9VD5qLTv-5lX7eEJVbc I https://www.facebook.com/PrayingMantisUKRockMetalhttps://www.instagram.com/mantisofficial/?f I https://www.prayingmantis.rocks/?videoRun=yes
Praying Mantis band line up :-
Chris Troy – Bass Guitar/Vocals.
Tino Troy – Guitar/Vocals.
Andy Burgess – Guitar/Vocals.
John 'JC' Cuijpers – Lead Vocals.
Hans in't Zandt – Drums.
Praying Mantis move in for the kill with latest single 'Closer To Heaven' taken from forthcoming album Katharsis.