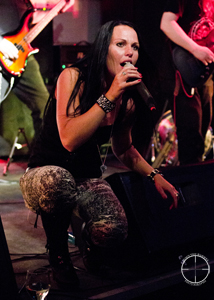 Half way along Sveavägen in Stockholm, lies Pub Anchor, the rock heart of Sweden's capital. It's a buzzing venue with great beer, food and music. Tonight people are gathering for the Pub Anchor debut of Lindesberg's, My Endless Wishes. The intro music begins and all five members take their positions to deliver their own brand of bombastic metal.
Immediately, the style and stage presence of My Endless Wishes makes an impression. These are seasoned performers who really mean business. Lead singer and main focal point, Frida Viberg is a ball of energy.  Her voice is fantastic as she covers every inch of the stage.  Second song into the set they play their latest single, (the video has just been released), "Lost Without You". It's a magnificent, catchy tune, very much in the pop metal vein of Within Temptation or Delain. Guitarists Martin and Fredrik trade licks throughout the set, with pummelling riffs and searing solos. At times Martin crouches and stalks the stage like and animal waiting to pounce on unsuspecting prey. The tallest rhythm section in mod
ern metal, Erik and Jimmy provide the low end to the My Endless Wishes sound. At times, Erik's double bass kick blasts into your chest cavity and reminds you that this is a metal show. Songs like "Angel", "Paradise" and "A Part Of Me" fit perfectly into a set that is upbeat, heavy and melodic.
All through the evening, Frida is enigmatic. She was destined to be the lead singer of a rock band and is most at home when crouched between or atop the stage monitors, engaging with her audience. On a hot night in Stockholm, My Endless Wishes are scheduled to perform for an hour, but they plough
on for 75 minutes, playing with a tightness and familiarity that enhances their presence and endears them to the crowd. Closing the evening with "Before I Say Goodbye", My Endless Wishes leave no one in doubt that they came to rock hard, and rock hard they did.
My Endless Wishes is a quality band that is ready to explode onto the European scene. Make sure you see them at a venue near you soon.
Setlist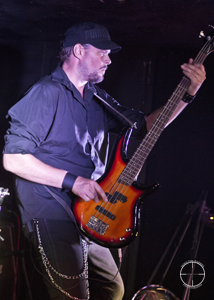 Edge Of Darkness
Lost Without You
Hold My Last Breath
Paradise
Stronger
Angel
Silent Tears
Searching For A Hero
Salvation
A Part Of Me
Waiting For A Sign
Follow The Light
Cry For Deliverance
Break Free
Before I Say Goodbye
Band Members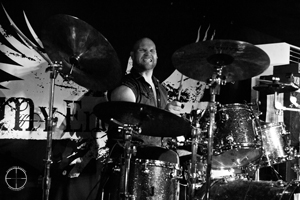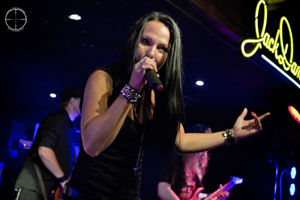 Frida Viberg
Martin Viberg
Erik Ekestubbe
Fredrik Pernros
Jimmy Sällinen
Band Pages

www.facebook.com/myendlesswishes
Booking and Management
Venue
Live Photography