Yes I realise I'm late with this review and I apologise to UK Technical Thrashers Elyrean for that. But, as they say, better late than never!! This Wolverhampton based thrasher's release is causing a little confusion as some are classing it as an EP, however, with seven songs and being 39 minutes long I personally would like to say it's an album.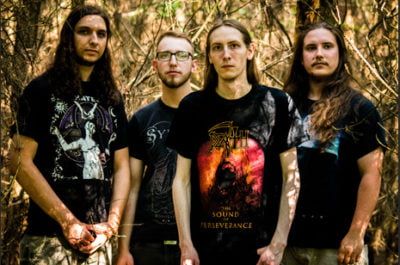 Formed in 2015 (as Elysion), this is the band's first major release. They managed to bag supporting Annihilator on their recent UK tour prior to releasing this album. After the formalities of the depressingly haunting intro 'Where The Light Has Failed To Reach ' pass us by we hit 'Unhallowed '. The former reminds me of the start of Helloween's 'Halloween ' masterpiece. Eerie in every way. The latter gallops Exodus-style  through a perfectly executed mix and production. Watch out for the dual guitar work midway. Very nice indeed. It's an epic seven minutes long is this one. A track which demonstrates the band's ability and imagination.
'Distorted Reality ' offers more of the same and is again a seven minute anthem which boasts a cracking mid-section which haunts and darkens the mood. Would love to hear this track live. Title track 'Blacken The Sun ' is musically early Slayer in it's own right and deserves to be the title track.. It has it's own depth and an intensity to admire and is by far the best track so far.
'The Smouldering Of Ashes ' is a beautifully crafted orchestral instrumental which leads us straight into 'Fallen Ground '. Another great track with more bits of Helloween thrown in for good measure. I must say the production is spot on and really adds to the album in giving it that proper thrash feel.
'Swarming Darkness ' ends this super debut album and fires home at a staggering 8 minutes 43 seconds long. Elyrean's roots are plainly cemented in the mid 80's thrash era. One of the best era's ever in what it brought us. But this album holds it's own identity in many ways and is 100% worth every penny of the poultry £3.49 being charged for it. Go for it.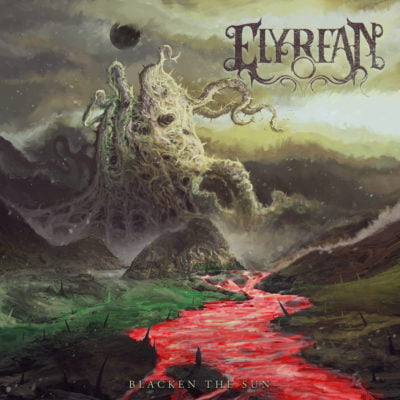 Track Listing:
Where The Light Has Failed To Reach   /   2. Unhallowed   /   3. Distorted Reality   /   4. Blacken the Sun             5. The Smouldering Of Ashes   /   6. Fallen Ground   /   7. Swarming Darkness
Line-up:
Asa Jones – Vocals / Bass   –   Will Edwards – Guitars   –   Dan Kraushar – Guitars   –   Daryl Payne – Drums
Links:
Release date: 14/12/19 Running length: 39mins 54secs Cracking debut album.