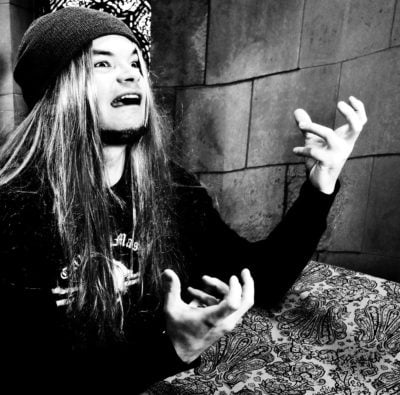 Wisconsin's most brutal deathgrind band from one man wonder Koth Dolgomoru pile drive this stunning, funny and pulsating album straight into your faces with no mercy whatsoever. An effort full of insane song titles and even more insane hard-driven riffs, it's an album that will make anyone who hears it take notice, whether you like it or not.
I have respect for this album before I've even listened to it, as Koth plays all instruments, performs vocals and has written all twenty one songs on the album. That deserves a massive pat on the back, surely?
As far as the tracks go, they all pack that death / grind / thrash / doom feature that we all love for it's ability to pull at our heart strings in terms of emotion, anger, speed and the willingness to throw ourselves around a room while the album blares at full blast. Nothing wrong with that. Ever.
Vocal-wise I'd say he's on a par with Barney from Napalm Death. Stand out tracks include 'Gored By A Dinosaur Skeleton That Came To Life At The Museum ', 'Rotten Curdled Milk Spraying From The Mouth Of A Wizard ', 'Bubbling Liquefied Innards Simmering In A Cast Iron Cauldron ' and the title-track itself. But there isnt a weak song on here, such is the talent of this guy. Closing song 'Barbeque ' will throw a surprise at you, though.
To be able to imagine, compose, perform, engineer and mix and album of this quality is testament to Koth's musical skills. An album of pure imaginative class. Five Stars……every day of the week.
Track-Listing: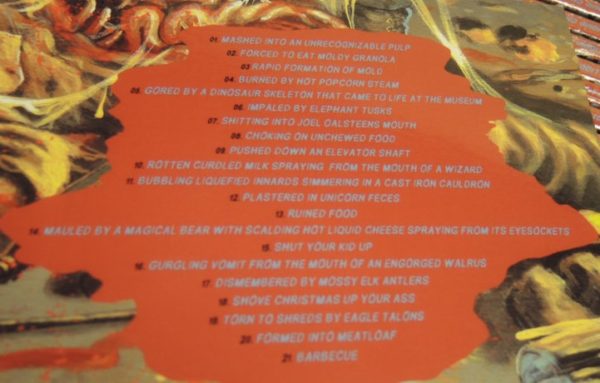 Links:
Release date: 17/04/20. Running length: 43mins 23secs. Stunningly brutal deathgrind in every way. Beautiful.