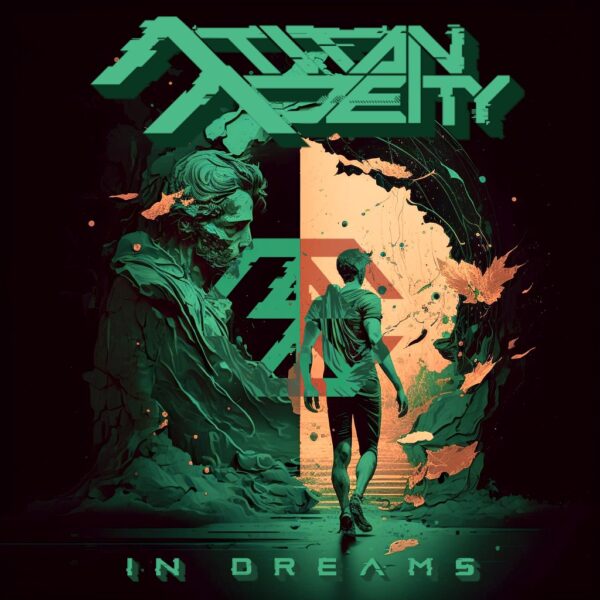 Birmingham/London formed in 2016 band A Titan, A Deity return with another banger to join their already full arsenal of bangers as they unleash new single 'In Dreams'. The self proclaimed progressive metalcore titans hit hard and heavy through a rollercoaster four minute ride of time exhilarating time changes.
Brutal ear bashing rhythm guitar from Ashley Cooke vie for the spotlight with the catchier but still seismic lead guitar earworms that fly off the fretboards of Ben Pinkus. Lead gutteral vocals from Luke Whyle hammer home the songs subject, delving into the haunting story of one band member's personal journey through the depths of a childhood coma and a lighter vocal from Ben Pinkus make for an interesting listen of light and shade. A rock solid rhythm section of inventive drum patterns, especially from the wrist snapping snares and cataclysmic kick drums from Alex Harthill lock in with ballistic bass guitar and backing vocals from Mitchell Gibbons.
A calm before the storm midsection sees the single end on yet more fretboard fury and death metal ferocity!
Links to 'In Dreams' and other band info are here :- https://distrokid.com/hyperfollow/atitanadeity/in-dreams
A Titan, A Deity band personnel line up :-
Luke Whyle – Lead Vocals.
Ben Pinkus – Lead Guitar/Vocals.
Ashley Cooke – Rhythm Guitar.
Alex Harthill – Drums.
Mitchell Gibbons – Bass Guitar/Backing Vocals.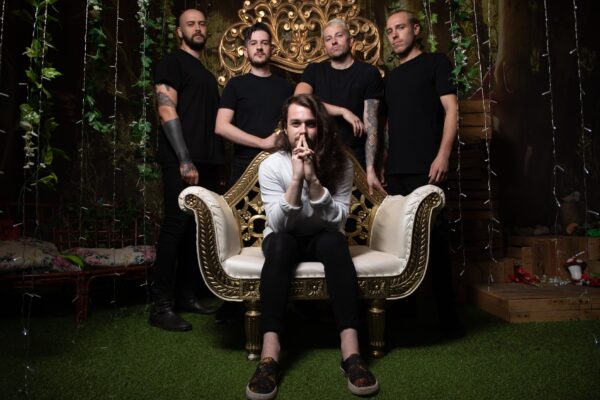 'In Dreams', recently released single from A Titan, A Deity is also nightmare inducing due to its unbridled power and precision to batter the listener senseless!