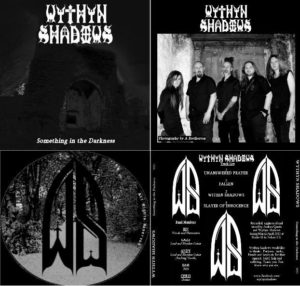 Although this four track E.P. has been out for a couple of months now, it's one that may have passed you by. The Lancashire five piece have been in existence for a couple of years , steadily progressing and building a loyal fan base. Not surprising really, as the sound is very catchy and in the live arena they do put on a really good show.
Bordering on Gothic Doom the band are able to throw in more traditional elements of Metal as well which makes for a very entertaining listen. Jen on vocals has a wonderful, almost ethereal quality that is quite haunting but retains a certain delicate and fragile feel that adds to the atmospherics. In certain parts she reminds me of Seasons End in her delivery, a floating, wistful style rather than glass breaking operatic.
Musically, everything is held together really well by the guitar work of Gazz and Andy, who throw out some solid, hard hitting riffs that punch away in a controlled fashion that emphasises the talent within.
As for the four tracks on offer , from a purely personal perspective the highlight is "Slayer Of Innocence", an absolute gem of a track, which thunders along at a menacing pace, brooding and haunting vocals adding to the vibe, including a delightful spoken word section half way through.
Of course, being a self financed release the production sound could be a bit more polished but most bands, if they could, would love to throw more money on that side of things. As it stands, this is a really good E.P. twenty minutes worth of solid, hard hitting Metal with a great Female vocal. An E.P. well worth checking out.
Track Listing;
1. Unanswered Prayer
2. Fallen
3. Within Shadows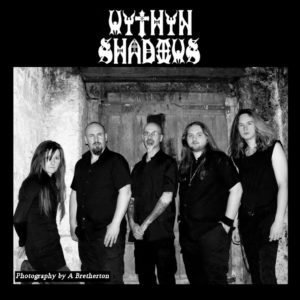 4. Slayer Of Innocence
Wythyn Shadows are;
Jen – Vocals
Gazz – Lead and Rhythm Guitar
Andy – Lead and Rhythm Guitar, Backing Vocals
Sam – Bass
Chris – Drums