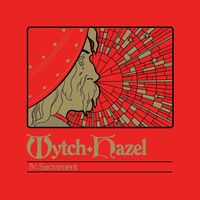 So many bands, and so little time, so my usual saying of "How has this band passed my radar?" certainly applies to the very impressive and very metal Lancaster-based Wytch Hazel who have not just released but also unleashed their fourth studio album 'IV: Sacrament' via Bad Omen Records that follows 'III: Pentecost', their 2020 release.
There are definitely no bad omens here, a point proven by album opener 'The Fire's Control'. A statement of intent intro riff fuels the fire for hefty power chords over a melodic but still punchy vocal, especially for the call-to-arms choruses from lead vocalist and guitarist Colin Hendra, closing on a guitar-drenched outro.
A luscious intro for 'Angel Of Light', quickly heavies up from roaring guitars, pinned down by hypnotic snare work and boisterous bass grooves. Once again, a captivating vocal adds a finishing touch to this rabble-rousing rocker.
If you want guitars, you got em, courtesy of the twin axe work of 'Time And Doubt' to keep the air guitarists happy as they riff with aplomb over a super tight rhythm section but are briefly let loose for a mind and string bending midsection plus a multi-vocal outro.
'Strong Heart' is a wrecking ball power-riffed piledriver that rages away alongside a catchy lead vocal par excellence!
'Deliver Us' is delivered to us with a first-class delivery that rises and falls on stratospheric height vocals, sturdy snares that keep a beefy beat around meandering guitar lines and twenty-four carat solos.
Luscious twin lead harmonies of 'A Thousand Years' herald the galloping grooves that cross the finishing line for a photo finish with prominent drum patterns and uplifting choruses.
'Gold Light' is a short but sweet ethereal passage to set the scene for the chest-beating intro riffs that go down the gears for soothing verses as 'Endless Battle' provides a swooping vocal, then ups the heaviness ante once more for the choruses as its five minutes of splendour makes it my album highlight!
An ear-caressing acoustic guitar intro for 'Future Is Gold' gives it a medieval feel, a brief respite from the bombast.
What a way to close the album as 'Digging Deeper' is a sumptuous banquet of folk-tinged folly, point proven by minstrel-like delivered vocals. A beautiful lull midway gives way to suave twin lead work and a shimmering outro solo.
Purchase links to the album and other band info are here:- I http://wytchhazel.com I https://www.facebook.com/wytchhazel I https://www.instagram.com/wytchhazel/ I https://wytchhazel.bandcamp.com/album/iv-sacrament I https://www.youtube.com/channel/UC9sfyeIb-eDJhVPRYJtdlYg
'IV: Sacrament' album track listing:-
The Fire's Control.
Angel Of Light.
Time And Doubt.
Strong Heart.
Deliver Us.
A Thousand Years.
Gold Light.
Endless Battle.
Future Is Gold.
Digging Deeper.
Wytch Hazel band personnel:-
Colin Hendra – Lead Vocals/Guitar.
Andy Shackleton – Bass Guitar.
Alex Haslam – Guitar.
Aaron Hay – Drums.
Colin Hendra proclaims "I've blown my own mind a bit and even after all this painstaking work, I still feel like I've only scratched the surface of what Wytch Hazel could be doing musically. I wish I could have a month to work on one song and go on a tangent a bit. I will in the future, it's going in the right direction!"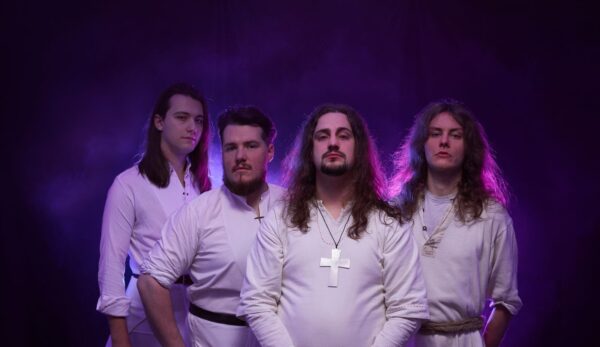 Get yourself bewitched from 'IV: Sacrament', the fiery fourth studio album from Wytch Hazel!