Chicago based Usurper return with their sixth full length album, Lords Of The Permafrost. Hailing from Chicago, Illinois, the band were formed in 1993 and share their name with another Death Metal band from Atlanta who split up around 1990.
What hit me straight away in track opener 'Skull Splitter',  is the lovely, dirty mixing that's found on this album. They have a similar sound to Nuclear Assault, and they also remind me of a band from the 80's called Virus, who had an album called 'Pray For War'.  Usurper are on a par with these guys.
'Beyond The Walls Of Ice'  is a proper chugger of a track. Danny Lawson's vocal as dirty and as arrogant as you can imagine. This band are proper old school 80's thrash and they play their music with such intensity. Title track 'Lords Of The Permafrost'  welcomes us with a thunderous opening riff. There's so much in this track that keeps you glued to it's story. Great, intense chorus. Great tune.
Usurper remind me of so many 80's classic bands. Take 'Warlock Moon'  for example. Typical Slayer in it's power and force. Heavy double bass drums make this a rollercoaster ride throughout. 'Mutants Of The Iron Age'  has a Sacred Reich feel to it. I know I'm comparing here, but I'm hoping it's giving you an idea of how cool this band is. 'Black Tide Rising'  for me, has to be the best track here. It has everything. Speed changes, intensity. Lawson shines here.
'Mutants Of The Iron Age'  brings the album to a thunderous close. It's so refreshing to have new bands in this 80's / 90's thrash era mould. Don't get me wrong, it's nothing we haven't heard before, but there's a sense of hope within me that this will continue. If you're like me and was brought up in the late 80's thrash era, then this album is for you.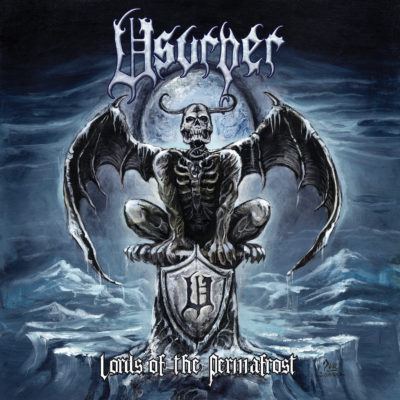 Track List:
1 – Skull Splitter
2 – Beyond The Walls Of Ice
3 – Lords Of The Permafrost
4 – Cemetery Wolf
5 – Warlock Moon
6 – Gargoyle
7 – Black Tide Rising
8 – Mutants Of The Iron Age
Line-up:
Danny Lawson – Vocals   /   Rick Scythe – Guitars / Vocals   /   Scott Maelstrom – Bass   /   Joe Warlord – Drums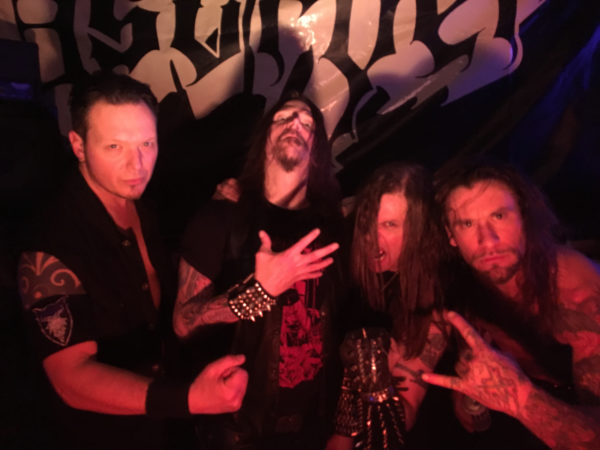 Links:
Release date: 22/03/19. Length: 36:26. Proper 80's thrash just as I remember it.
£7.92 (MP3 Download)

editor rating