TWISTED ILLUSION continue their rise with the release of a trilogy of stunning albums, under the guise of Excite The Light. Part One from the collection lands on Friday 19th November, with the subsequent albums following next year. The band have just released their new single, No Compromise. Watch the video, on YouTube: –
Dispatching an all-compassing sound, TWISTED ILLUSION's creative outlay is truly remarkable: Since December 2020, the unrelenting prog rockers have released at least one album per month via Bandcamp (https://twistedillusion.bandcamp.com/ ). The band have also recently re-recorded their glorious debut album, Temple Of Artifice, and have released videos for all seven tracks from the record. With this continual blitz of quality releases, it's no wonder that the rising rock crew have attracted high acclaim from Prog Magazine, Powerplay Magazine, Classic Rock Magazine/Louder, HRH Magazine, ERB, and Great Music Stories, with the band undertaking a full-page feature with Classic Rock, and winning a sought-after Tracks of the Week slot with Louder/Classic Rock. The group's fanbase is also swiftly gathering pace, with the band managing to independently cultivate a diehard fan base stemming from the UK and Europe to North America. They have sold thousands of albums directly to fans, across five continents and to over twenty countries—all without a record label or financial support.
In suitable TWISTED ILLUSION fashion, the Excite The Light trilogy is unquestionably expansive and produced with unique style. Plans are in the works for an intimate spoken word tour, documentary, live album, and video releases for each and every track included within the trilogy. Frontman Matt Jones discusses the backstory to the series: "The Excite the Light Trilogy is a distinct representation of all things Twisted Illusion. From sprawling 30+ minute epics to three-minute slices of radio friendly rock, Excite the Light is the epitome of the band's aims and musical intentions. The trilogy chronicles my journey with my own mental health struggles and my eventual acceptance/recovery as we reach Part 3. Part 1 is an explosive start and is the metal side of the three records. It is by far the darkest of the three, dealing with diagnosis, defiance, and denial. I hope this trilogy can resonate with anyone dealing with any mental health struggle. It's my life condensed into three albums and the most personal story I feel I will ever tell through my music."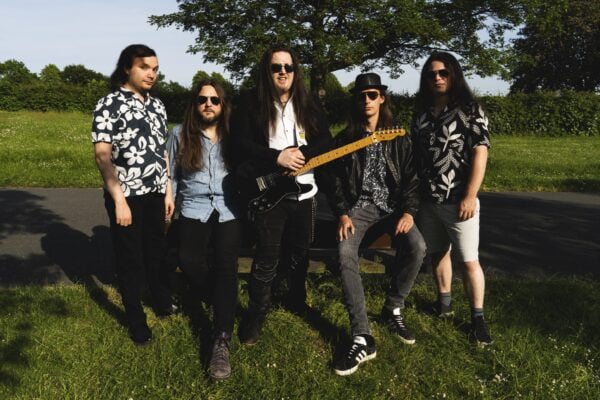 https://www.twistedillusion.co.uk/
……
Track listing: 1. Excite the Light; 2. No Compromise; 3. Medicated Society; 4. Sycophant; 5. Twisted Illusion.
……
Pre-order Excite The Light: Part One, here – https://twistedillusion.bigcartel.com/category/excite-the-light-part-1