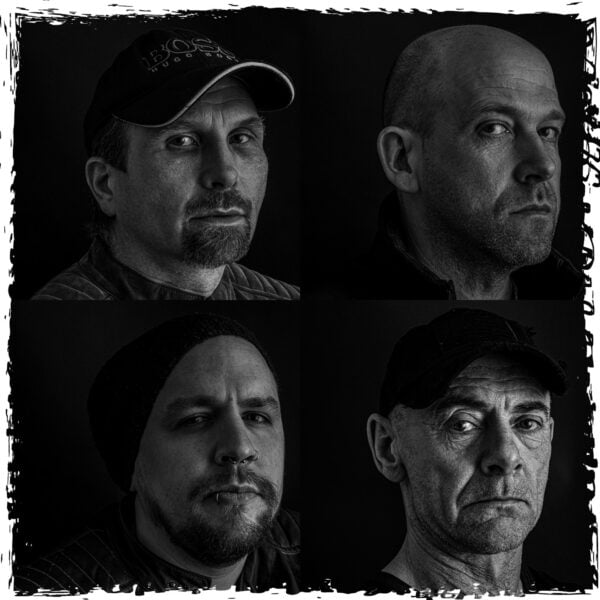 Established alternative rock four-piece NIGHTBLADE are back with a superb follow-up to last year's album, Ignorance Bliss. The prolific juggernauts charge again with their stunning new album, Unknown Territories, out everywhere on Friday 24th September. The Brit rockers have also just dropped an awe-inspiring new video, also titled, Unknown Territories. Check out the video, here
Since their inception in 2010, the band have consistently gained new friends and fans for their enticing blend of alternative rock. Their critically acclaimed debut album, Servant To Your Lair, incited extensive touring and strong support from Metal Hammer magazine. NIGHTBLADE followed the release with 2013's, Closer To The Threshold. The album snared the backing of Powerplay, and also introduced the band to the Japanese market with the country's largest rock magazine, Burn, endorsing the Brit rockers. Throughout 2014 and 2015, the quartet concentrated efforts on live shows, sharing stages with renowned international acts such as Snakecharmer, Wolfsbane and Diamond Head, before dropping their popular EP, Crisis Has No Prejudice, to much praise once again. In 2016, the foursome went into a hiatus, but they successfully resurged in 2020 with the album, Ignorance Is Bliss. The record picked up a raft of coverage and support from: Kerrang! Radio, HRH Magazine, Metal Temple, ERB Magazine, Ramzine and Moshville Times, who all proclaimed the album as a true return to form for the alt rockers.
Due to the Covid-19 pandemic, the band were not able to gig and fully support Ignorance Is Bliss, which prompted NIGHTBLADE to turn their energy to writing and recording. During lockdown, the foursome crafted Unknown Territories, and it's a true calling for all rock fans. Taking in eleven tracks, the album is an intense affair which gestures towards Alter Bridge, Pearl Jam and Guns N Roses. Vocalist and frontman, Mark Crosby expounds: "This record is a journey into mystery, darkness, and the fearful unknown– a quest to understand the human mind and its minefield of complexities. Diverse, and with a typical disdain for conformity, this album is built with Nightblade's creativity, confident in the knowledge that it sounds powerful, whilst developing and refining what is 'The Nightblade sound' in the process."
With a plethora of singles and visually appealing videos in the pipeline, 2021 and 2022 will be a marked period for NIGHTBLADE.
https://www.facebook.com/nightblade.rock/
https://www.youtube.com/user/NightbladeRock