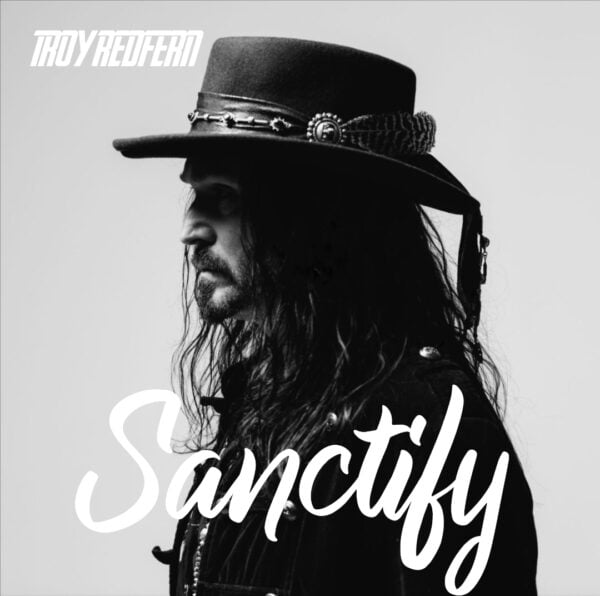 'Sanctify', the third single taken from the no holds barred recently released album The Fire Cosmic is four minutes of boisterous barroom boogie driven along by snare drums that snarl and snap at your ankles. A midway slide guitar solo from Troy flies off his fretboard like bolts of lightning and the lyrics are delivered with devillishly dark humour.
Fresh from playing festivals now lockdown restrictions have loosened, he will also be supporting Robert Jon And The Wreck for eleven UK dates beginning on September 16th 2021.
Purchase links to The Fire Cosmic album, the 'Sanctify' single and tour tickets are here :- http://smarturl.it/troyredfernTFC I https://troyredfern.com/shop/ I http://www.troyredfern.com/ I https://www.facebook.com/TroyRedfern
Sanctify your souls with the 'Sanctify' single by Troy Redfern, taken from his current album The Fire Cosmic!