There must be something in the water (or scrumpy) in Postbridge, Devon for Torqued to create the totally unhinged recently released The Coup De Grâce EP.
The trio of Marc Cleave, Kurt Johnson and Rimmy Sinclair have created some of the heaviest music I've heard in quite sometime as they batter from the off with the title track. It's a fiendishly gnarly, churning groove that pummels from start to finish. Vocals from Marc are delivered with a demented snarl, a grisly example being " No quarter this time, finish him, we give no mercy". A cloak of doom envelopes 'The Revelation' for a bleak 4 minutes of hate fueled lyrics.
Metronomic dynamics and razor sharp guitar lines power the monstrous 'Open Wound' for a seemingly eternity, such is its captivation and they save their heaviest opus till last as 'The Darkest Of Sorrows' batters everything that has preceded it into submission. It rampages with aplomb unrelentingly until a brief moment of calm comes from a keyboard outro.
Torqued band line up –
Marc Cleave – Bass guitar/lead vocals/backing vocals.
Kurt Johnson – Drums/percussion/backing vocals.
Rimmy Sinclair – Guitar/backing vocals.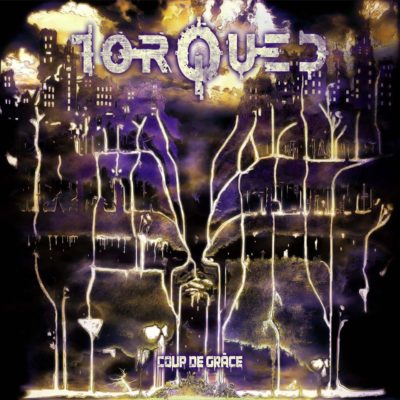 Links:
A quartet of quintessential songs from the twisted minds of Torqued!