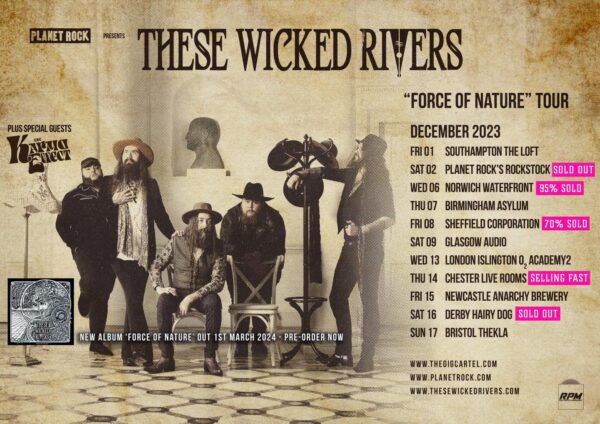 Welcome back These Wicked Rivers, as they unleash 'Force Of Nature', brand new single taken from a forthcoming album of the same name on March 1st 2024, via Fat Earth Records, and judging by the potency of the single, the album will be a must buy!
The Derbyshire based five piece band go for the throat, right from the off with a statement of intent from big, fat, juicy riffs, wrist snapping snare work, gaining momentum when the howled vocals arrive, surprisingly getting heavier when the seismic choruses kick in from a mantra like delivery, including mighty "whoa oh oh's".
Midway, it takes a brief breather from an almost spoken word piece, until all hell breaks loose for some over the top rocking that includes foundation shaking bass guitar bombast!
Links to a Force Of Nature – Physical pre-order or pre-sale plus other band info is here :- http://linktr.ee/thesewickedrivers
These Wicked Rivers band line up :-
John Hartwell – Lead Vocals/Guitar.
Arran Day – Lead Guitar.
Dan Southall – Drums/Backing Vocals.
Dale Tonks – Bass Guitar/Backing Vocals.
Rich Wilson – Keyboards/Acoustic Guitar/Percussion/Harmonica/Backing Vocals.
John Hartwell proclaims, " To me, this song is almost like a pep talk to myself, or to whoever's listening, saying. "You can do this!". It's about living in the past, regretting things that you can't change, but moving on, moving forward and taking on the World, because, you are a force of nature!"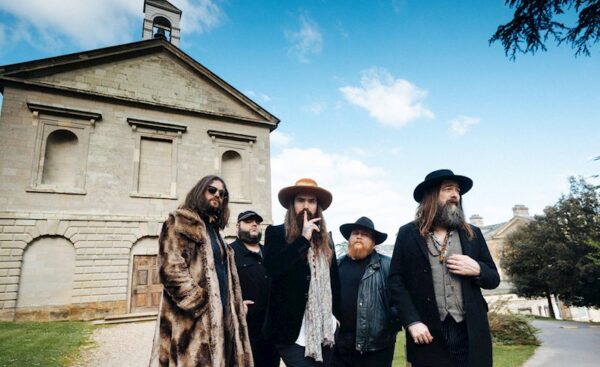 These Wicked Rivers wickedly release one of their most powerful performances from brand new single 'Force Of Nature'.