"Punks not dead" scream out The Senton Bombs with Blue Sunset, their second manic single of 2020. Released on Regolith Records, it will be available on all digital outlets from June 1st. They crank it up by showing off their heavier side as they pummel us for an unrelenting three minutes to give the middle finger to lockdown blues!
It's chock full with lashings of bootboy abrasive riffing, a rib rattling drum battery, topped off with an edgy crooned lead vocal and a brief serrated wah-wah guitar solo. This is what you expect from this band, no frills, plug in and tear up the rule books!
The Senton Bombs band line up :-
Joey Class – Lead vocals/bass guitar.
Damien Kage – Guitar/backing vocals.
Johnny Gibbons – Guitar/backing vocals.
Scott Mason – Drums.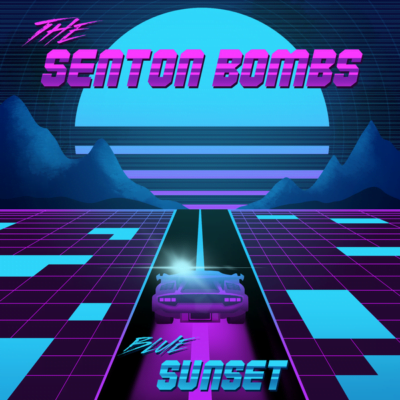 Head off into the sunset with this turbocharger!