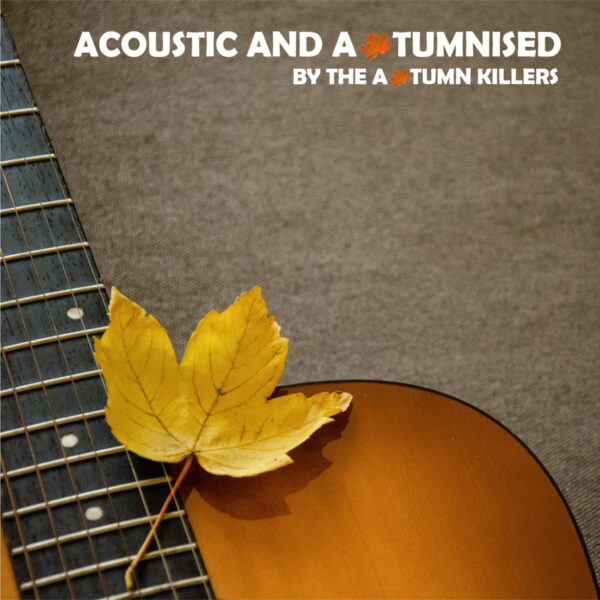 South Wales based The Autumn Killers are another band that have recently given their music an overhaul as they have reworked their debut EP Dance Floor Mayhem into the tongue twisting titled 'Acoustic And Autumnised EP' with an added track.
Said added track is a real curveball as their cover of 'The Power Of Love' takes some big balls to attempt it but they put their own stamp on and emerge with heads held high. It's not a rock song but one we can all aspire to. Every nuance of piano and orchestral strings are sublime and a spotlight stealing lead vocal comes from the golden tones of Rob Reece.
'Chains' is a quirky little shindig. A simple but effective riff from Duncan Richardson and sweeping strings are the palette for a potent vocal.
'Fight' is so laid back it's almost horizontal as Rob pours his heart out with aplomb and the emotion levels are raised to the roof by gentle strings.
Things get upbeat as 'I Don't Mind' is chock full of snappy grooves and a gnarly vocal makes it the most edgy track here.
A real mindfuck comes from 'Wait A Minute' that I had on repeat play. Massive choruses give out a message of hope that we can all relate to in this current climate.
Final track 'Dance Floor Mayhem' is all heavy folk rock vibes that arm wrestle with the forceful strings for an equal victory to end this thought provoking EP with a real full on tour de force!
Band links :- http://www.theautumnkillers.uk/
Acoustic And Autumnised EP track listing :-
The Power Of Love (cover).
Chains.
Fight.
I Don't Mind.
Wait A Minute.
Dance Floor Mayhem.