It's been three years since the release of the last Sodom album, and there's still more waiting required as the next album has yet to be formally announced or given a release date. There is however some good news, Sodom are about to release a 5 track mini-album "Out of the frontline trench".
The first three tracks are all new songs. There's also a re-recorded version of "Agent orange" which marks the 30th anniversary of the album of that name, and there's a live version of "Bombenangel" recorded last year at Schelke's Veltins arena.
The subject of the first track, "Genesis XIX" is told in the bible – Genesis 19 to be precise – the story of the destruction of Sodom and Gomorrah. Given the band's name it seems an appropriate topic to cover. The other two new songs are about the first world war. All three are damn good songs – check out the title track….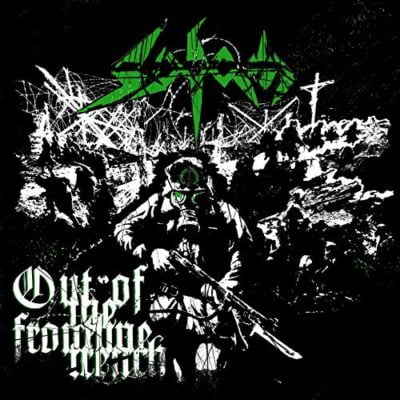 The re-recorded "Agent orange" also sounds great, and the live version of "Bombenhagel" is great but also includes a traditional miners song at the end of it – something a bit different.
It's a great mini-album and will certainly get fans excited for the next full album – if it sounds as good as this then it's going to be a real treat for fans. There's only one problem with this mini-album – you can't listen to it at anything other than full volume. That sounds great but your neighbours aren't likely to be happy.
A great release.
"Out of the frontline trench" wil be released on 22nd November 2019
Track listing:
1. Genesis XIX
2. Down on your knees
3. Out of the frontline trench
4. Agent orange (re-recorded)
5. Bombenhagel (live)
It's a great mini-album and will certainly get fans excited for the next full album