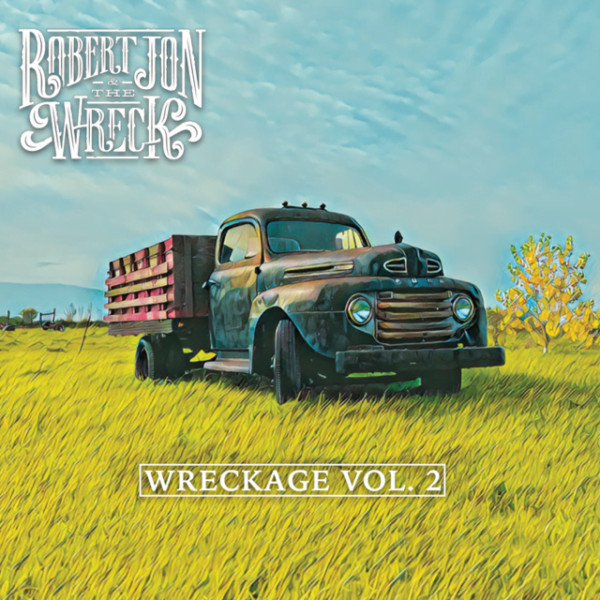 Let's shout out a big "Hell yeah" for the return of Robert Jon And The Wreck as they give us a taster of their forthcoming new studio album Wreckage Vol.2 by releasing 'Rescue Train', a brand new single taken from it. Formed in Orange County, California, 2011, the album will be released on Friday, September, 30th on Joe Bonnamassa's KTBA Records.
'Rescue Train' sees them at their bluesiest best for seven minutes of beautiful light and shade. Frontman Robert Jon Burrison delivers an emotionally charged vocal that sounds like his voice has been soaked in bourbon. His guitar is laid back in the verses but the choruses come to life when the band storm in, including some fretboard fury from Henry James, boisterous bass and swirling keyboards until it's brought right down for an almost whispered midsection and ends on a guitar heaven outro.
Pre-purchase links to the album and other band info are here :- http://bit.ly/streamrescuetrain I http://www.robertjonandthewreck.com Ihttps://shop.ktbarecords.com/collections/robert-jon-the-wreck I https://twitter.com/rjandthewreck I https://www.instagram.com/robertjonandthewreck/https://www.youtube.com/channel/UCLvYKXCgLuYHklyTZGj0V-A
The album is a collection of exclusive in-studio and live concert performances recorded from 2020-2022, a collection of tracks including brand new song debuts, fresh versions of fan favourites 'On The Run' and 'Cannonball', hot off the press live versions of 'She's A Fighter', 'Waiting For Your Man' and a rendition of 'The Weight' by The Band.
Robert Jon And The Wreck band line up :-
Robert Jon Burrison – Lead Vocals/Guitar.
Andrew Espantman – Drums/Backing Vocals.
Steve Maggiora – Keyboards/Backing Vocals.
Henry James – Lead Guitar/Backing Vocals.
Warren Murrel – Bass Guitar/Backing Vocals.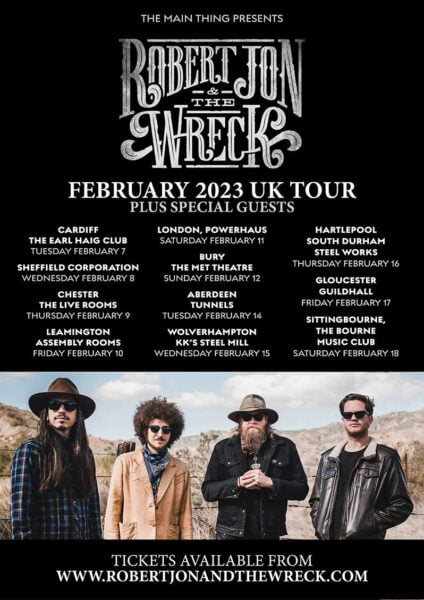 All aboard for the 'Rescue Train' as Robert Jon And The Wreck return with this new single taken from forthcoming album Wreckage Vol.2