In response to the COVID-19 situation, Pitch Black Records has issued a statement encouraging fans to, instead of buying from the label, consider buying from bands and underground festival organisers who have been affected by COVID-19.
For those that do purchase from the label, 100% of all sales between April 5 and 15 on the label's online store and Bandcamp will be donated to the COVID-19 Solidarity Response Fund set up by the World Health Organization.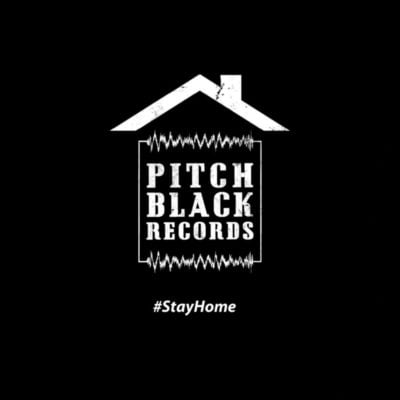 Full label statement: 
These are indeed unprecedented times we live in. It goes without saying that we as well are deeply concerned, not just for ourselves, our families and loved ones but also for our industry friends and associates and of course all our loyal fans and customers. We hope everyone is doing well and keeping safe although we do feel the need to urge everyone to do the simple thing that is constantly being repeated these days – #StayHome.
The whole situation has undoubtedly disrupted plans and scheduling across the world, including ours as well. It actually hit just as we were about to announce our next release, so that will have to wait just a little bit longer…
Thanks for all the orders that have been coming in but please keep in mind that shipping times at this stage are affected since a lot of flights and courier services are grounded. That's why we kindly ask that you bear with us until this is sorted if you have recently made an order for physical items or are planning to. For the list of countries we are currently able to ship to please check our website.
On that note, as many of you know, this crisis has hit a lot of people in the music industry, be it musicians and bands, record store owners and festival organisers (especially some of the awesome underground festivals around the world which have taken quite a hard hit). We hate seeing so many of our associates and friends being in such an unfortunate situation so one thing we would like to ask is that before buying from us you instead (or also) consider buying merch or something (anything) directly from bands who have had shows or tours cancelled, festival organisers who have seen their month-long hard work vanish into thin air  (consider also NOT asking for a refund) and others.
Still, if you do buy from us, we are announcing today that for all sales at our online store and Bandcamp between April 5th and April 15th, 100% of the proceeds will be donated to the COVID-19 Solidarity Response Fund set up by the World Health Organization. The sooner we manage to beat this thing, the sooner everything will start getting back to normal (for everyone) and every little bit we can contribute will surely help and is definitely better than nothing.
We are offering a 10% discount on our online store (use code STAYHOME) while on Bandcamp we are offering the full digital discography, in case you want to consider that instead of individual albums or tracks, at an 85% discount (so $56.85 instead of $379).
Links:
Online Store – https://store.pitchblackrecords.com/
Bandcamp – https://pitchblackrecords.bandcamp.com/
Humanity will beat this, without a question! We just have to be a little bit patient and disciplined. So once again, #StayHome, #StaySafe and always follow the guidelines and advice of your local authorities. One good thing is that you can take advantage of the situation to enjoy tons of great music, so why not go ahead and do just that!