Jordan Red releases debut single and music video for 'Beautiful Monsters'
Mixed and mastered by Romesh Dodangoda (Bring Me The Horizon, Bullet For My Valentine, Don Broco). Featuring members of As Lions.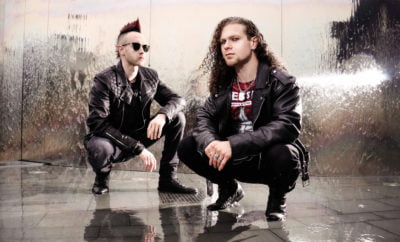 Jordan Red have unveiled their brand new music video and debut single 'Beautiful Monsters', mixed and mastered by Romesh Dodangoda, who is known for his work with Bring Me The Horizon's Grammy-nominated album, Amo.
Formed by frontman Dan Leigh and guitarist Dan Baker, Jordan Red fuse the melodic elements of 21st-century rock and alternative metal with the aggressive high energy pulse of modern punk. The duo set up base in London, UK, and developed a powerful, anthemic sound with an emphasis on big riffs and even bigger choruses.
The brand new single 'Beautiful Monsters' is a cut off their upcoming album Hands That Built The World, which features Conor O'Keefe and Dave Fee of As Lions (Eleven Seven Music).
Here's what the vocalist Dan Leigh has to say about 'Beautiful Monsters':
"Beautiful Monsters addresses the conflict created by those that fill our lives with chaos as they seek to divide us. In an era defined by distrust and division I can't help but hold onto the hope that we will rise above the adversities of a world that seems ever closer to throwing itself over the edge."
The music video was directed by Sitcom Soldiers (Sleeping with Sirens, Of Mice And Men, While She Sleeps) and serves as an exciting precursor of what's to come with the newly-launched rock outfit.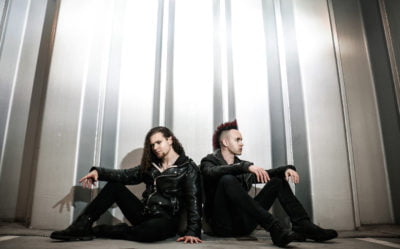 For more information, visit www.jordan-red.com