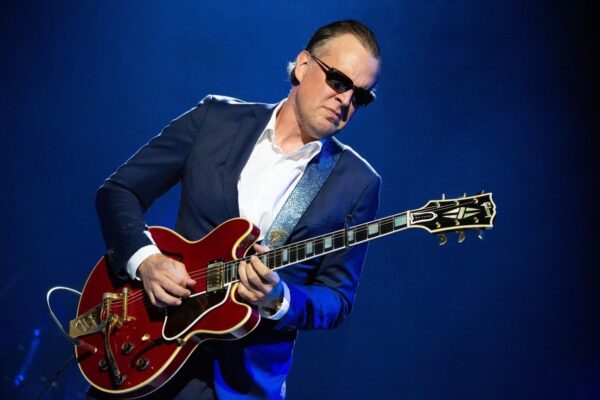 Blues guitarist Joe Bonamassa returns by kicking down the doors for new single 'I Want To Shout About It' that's to be featured on an upcoming studio album in 2023 on his J&R Adventures label.
It's a cover of the blues classic by Ronnie Earl And The Broadcasters that Joe has been performing on his current headlining tour.
Right from the off it's smile inducing as it's a feelgood party starting and finishing slice of blues with balls as a stunning set of backing musicians drive the song along on no holds barred boogie wonderland. A midway keyboard piece weaves around Joe's first guitar solo and saxophone but nirvana is reached by an outrageous outro guitar solo.
Links for Joe Bonamassa :- https://jbonamassa.com/ I https://twitter.com/jbonamassa I https://www.facebook.com/JoeBonamassa I https://www.instagram.com/joebonamassa/ I https://www.youtube.com/joebonamassaTV I
'I Want To Shout About It', new single from Joe Bonamassa is the perfect start to the summer!