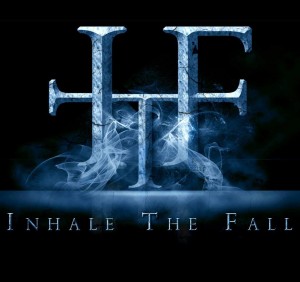 Cork may be Ireland's second city but it easily rivals capital Dublin as a hotbed of talent.
The latest outfit to emerge from the south-west of the island, Inhale The Fall are a complete contrast to the more well known offerings at the darker, denser end of the spectrum which tend to come across this reviewer's desk.  Indeed, they are a breath of fresh air wafting northward to PM's Irish HQ.
This debut EP, which fits very much into the category of 'hard pop rock', is an extremely solid offering, with the four songs built on strong rhythmic foundations and strong, hooky melodies, combined with an excellent use of atmospherics (such as opener 'Fearless', which sets out their stall with a determination many bands at not only their level but with relatively a lot more experience could do well to pay attention to).
Musically tight, the highlight is Jenny O' Keeffe's stunning vocal performance, which switches effortlessly between the almost ethereal entrancement of the aforesaid 'Fearless' to the ballsiness of 'Under Your Skin' and the downright contradictory in-your-face strut of the magnificent 'Weak'.
Overall, there are many comparisons which come to mind, from Halestorm to Anastacia, Fleetwood Mac (the breathless vocal on 'All Apologies' easily would rival anything in Stevie Nicks' repertoire) to Pink, and there is enough oomph to appeal to rock purists (the guitars on on 'All Apologies' and 'Weak' are so gritty you can almost smell the grime under the fingernails) while at the same time there is enough pop sensibility to ensure appeal to a wider audience.
A pleasant surprise and I look forward to hearing more.
Tracklist:
Fearless
Under Your Skin
All Apologies
Weak