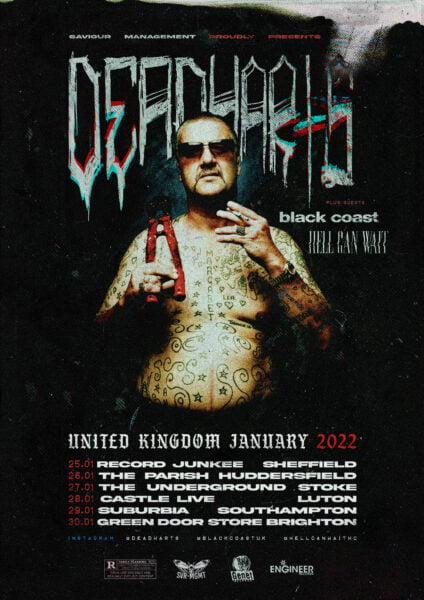 Last minute gigs are always welcome, especially one of this calibre as a usual boring Thursday night at work was swopped for a cancelled gig in Cardiff that resulted in four amazing bands playing at the Underground in Stoke and they were that good they are now the new Fantastic Four, proving the old saying of that all superheroes don't always wear capes!
The tour is billed as a three band package but local band Hellbound stepped up to the plate for only their third gig to deliver six incendiary covers to warm up an almost near full venue. Looking at the band onstage it looked as they had just come home from school and got straight onstage as they smashed out three Pantera covers of 'Walk', 'Five Minutes Alone' and 'Strength Beyond Strength'. The lead singer looked as if he was born to be onstage due to his confidence, quick wit, vocal prowess and a nice touch came from him giving out a namecheck to the following bands. 'Subliminal' by Suicidal Tendencies' that was extended more than the original with some rapid twin vocalled rants. A jawdropping thrash out of 'Eyeless' by Sllipknot was scarily close to the original even though it was played by four members, not nine! Their all to soon finished set ended on a high with an anger fuelled take on 'Killing In The Name Of' by Rage Against The Machine' and the guitarist nailed every riff and solo of Tom Morello !
Up next were Brighton based Hell Can Wait making the long journey to entertain us and they did with an incendiary seven song set that kicked off with 'Mother Mercy' that gave no mercy from a Napalm Death like rant that crawled to a sludgy midsection and a belligerent wall of sound into full on stomp and ear wax shifting feedback. Other highlights came from the slightly more laid back 'Withered Hearts with a touch of ambience from a Hundred Reasons like vibe until they kicked into gear with a drum driven cathartic rant. 'Harbourside' was a snare drum driven rollercoaster ride to hell and back but my set highlight was 'Fading Light. It's all angular rhythms that made for a disturbing listen (in a good way) as a calm midsection careered towards twin guitar overload, one of which looked uncannily like Stephen Carpenter from the Deftones.
Band links are here :- https://www.facebook.com/hellcanwaithc I http://hellcanwaithc I https://twitter.com/hellcanwaithc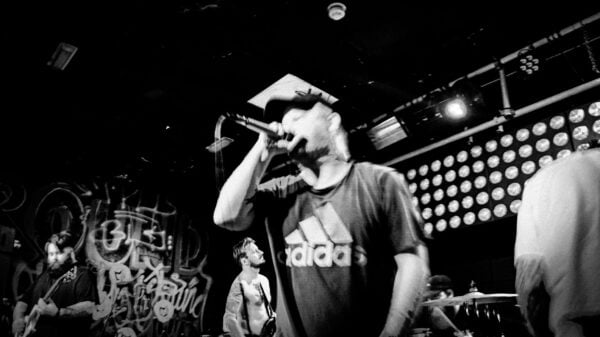 It's only been a few months since I last saw Stoke based thrashers Black Coast when they had their debut album launch for Outworld at the Underground. They managed to pummel out eight of its twelve tracks in their allotted stage time tonight and as they shuddered to a halt after an apocalyptic 'Burn', I knew my hearing was going to be fu**ked the next day as they made full use of a seismic p.a system! I've probably not heard a wall of sound like this since seeing Ministry on the Psalm 69 tour. Set highlights were many including 'Mental' that must of been a lung shredder for lead vocalist Charlie Hewitt, backed by rumbling bass guitar bombast and scything guitars. The main riff for 'Void' is a force of nature to be reckoned with. The bulk of 'Paradise' is surprisingly dreamy with rare moments of rage until all hell breaks loose for a devilish death metal end but set standout came from the overwhelming 'Ache' as Charlie was joined onstage towards the end of the song by Matthew 'Bax' Baxendale from headliners Dead Harts.
Band links are here :- https://www.facebook.com/blackcoastuk I http://www.blackcoastuk.bigcartel.com/https://bfan.link/outworld I https://www.youtube.com/channel/UCtqr1THf-6dmXWkbBxQu8jA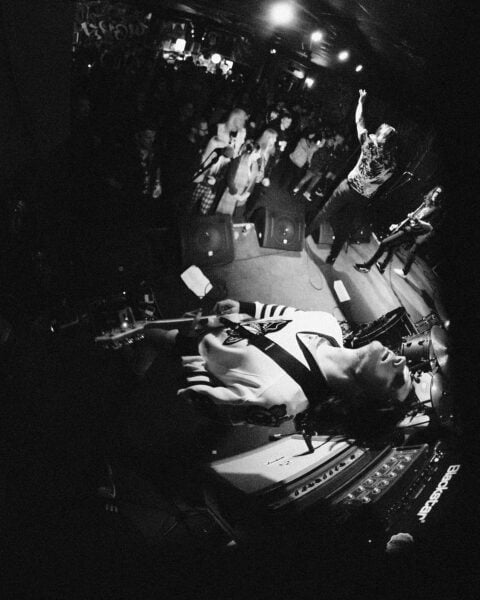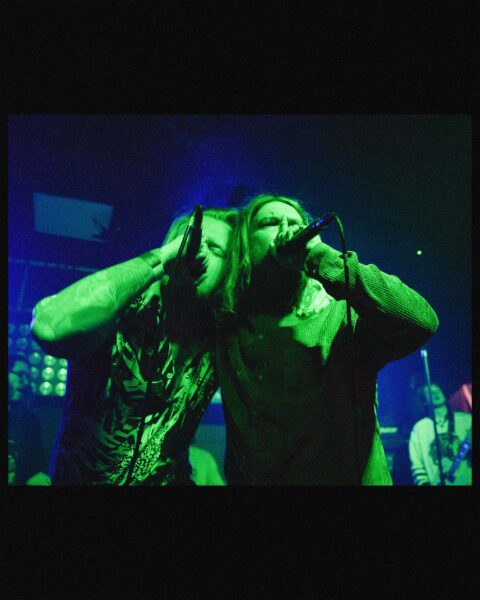 After all this mayhem it would take something special to end the night on but headliners Dead Harts rose to the challenge with not just ten songs but ten commandments! The Sheffield based bruisers are fronted by demented lead singer Matthew 'Bax' Baxendale who brought to mind the swagger of Bon Scott and the crowd baiting antics of Iggy Pop as he spent most of the set winding up the audience to take him on in the pit. Set opener 'Feight' opened up a whirling pit from the off, incited by a shamen like presence from Bax. Highlights were many that included the Crobar on steroids rage of 'Permback' with a quip of "We're stoked to be in Stoke". Another pit vortex was whipped up by the unstoppable 'Suicide Cocktail' as Bax performed like a long haired G.G.Allin for some potent proto punk rock fury. Blast beat heaven came from 'Stripptease', closely followed by the tar thick foundation shaking 'Tired Of Living'. It seemed fitting that the craziest pit of the night came from their set closer 'Concrete Walls', all stoner rock riding on aftershock grooves.
Links to their Youtube channel are here :- https://www.youtube.com/results?search_query=dead+harts+band+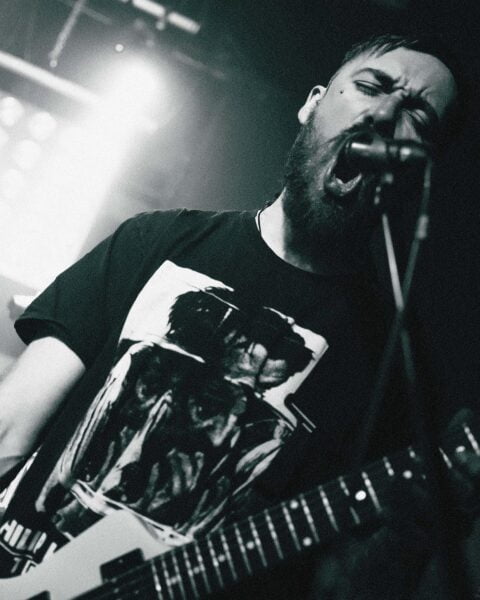 Thanks is given to Hell Can Wait and Joe Berisford for permission to use their gig photos.
The Underground in Stoke must have been driven further down by the four sets from Hellbound, Hell Can Wait, Black Coast and Dead Harts.