UK grindcore pioneers Napalm Death have recently announced a new mini album 'Resentment is Always Seismic – a final throw of Throes', out February 11th, 2022 via Century Media Records. This is an extension of their previous release 'Throes of Joy in the Jaws of Defeatism', and contains bonus tracks, together with a cover of "People Pie" by Slab!. The band have already released the first track, 'Narcissus', which you can check out on the video link above.
"You can certainly consider "Resentment Is Always…" as an extension of – or partner recording to – the "Throes…" album. We had long since wanted to put a mini-album out – in the spirit of the old days – and found we had enough quality tracks even after all the "Throes…" bonus tracks to do that. Hopefully this mini holds some nice twists in its own right for people, and certainly covering "People Pie" by Slab! made us really stretch ourselves, which feels great artistically. In the end, resentment is certainly seismic – it can trigger the complete erosion of humanity in many situations. That was the point that I really wanted to hammer home overall," states frontman Mark "Barney" Greenway.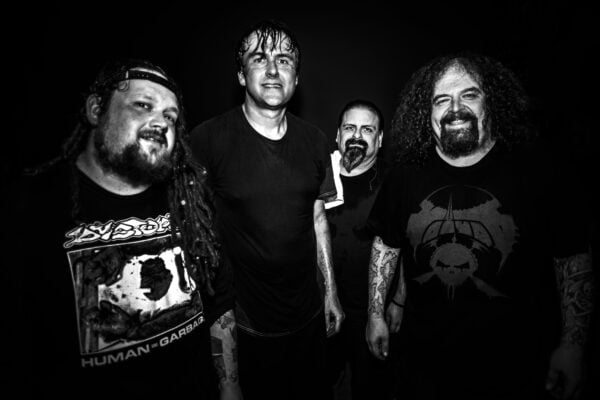 The 8-track mini-album Resentment is Always Seismic – a final throw of Throes has a total playing time of 29 minutes and will be available as Ltd. CD Digipak, Vinyl as well as in a digital album format with the following track-listing:
1. Narcissus
2. Resentment Always Simmers
3. By Proxy
4. People Pie (Slab! Cover version)
5. Man Bites Dogged
6. Slaver Through a Repeat Performance
7. Don't Need It (Bad Brains cover version) 8. Resentment is Always Seismic (Dark Sky Burial Dirge)
The vinyl edition will come as 12" (at 33 ⅓ RPM) on 180g vinyl, available in the following variants/limitations:
Black LP – unlimited
Transp. Red LP – 1500x copies via CM Distro & Webshop Europe & all US outlets Clear LP – 300x copies Nuclear Blast Silver LP – 300x copies via EMP Transp. Green LP – 500x copies via Napalm Death
The pre-orders for the various formats of Resentment is Always Seismic – a final throw of Throes are available by clicking HERE.
The band are also playing a handful of UK dates in the middle of their European Tour although there is talk of dates changing so please check the Official Website for the latest news:
09.02.2022 Manchester (UK) – Club Academy
10.02.2022 Glasgow (UK) – Classic Grand
11.02.2022 Buckley (UK) – The Tivoli
12.02.2022 Birmingham (UK) – Hammerfest
13.02.2022 London (UK) – Electric Ballroom