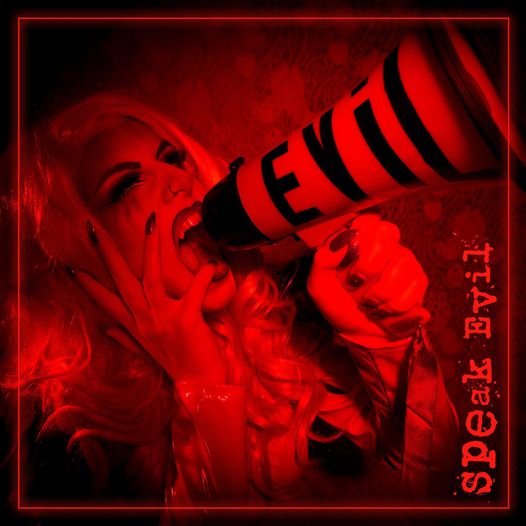 Christmas is over so throw away those crackers and have a listen to the Speak Evil EP released today by Bang Bang Firecracker! It's the final release of three seperate EP's, the first two being See Evil and Hear Evil to make up the whole second album.
The four tracks on Speak Evil are highly impressive, point proven by 'Life After Dark', a gruelling slowburner that oozes evil from every pore, an example being "Real eyes, in these sinning times. Psyche to psyche, hell awaiting life". Guitar chords are sparse but still have wrecking ball power, as do the growling bass guitar bludgeon. Drums snap and snarl over an almost spoken word vocal to deliver a message with spine tingling prowess!
'Straight To The Bloodshed' goes straight for the throat courtesy of air guitar heaven from incendiary riffing that takes no prisoners. It's a metal mauler of midpaced thrash metal to make for a dead cert pit opener when played live, as a pummeling midsection makes way for a fretboard burning guitar solo.
'We Can't Hear You' (explicit) is kick drum overload to fire up this major rager that thrashes and crashes throughout three minutes of raucous rhythms to test the prowess of any p.a system its played through, especially from the slamming outro!
Final track 'We Can't Hear You' (radio version) is the same song only without the profanity.
Bang Bang Firecracker came to be in 2017. The Stoke-On-Trent band was formed by lead singer/lead guitarist Kieron K Berry after being on tour with Chris Holmes (WASP founder and guitarist). Their debut album Welcome To The Slaughterhouse saw Kieron take on Marcus Wrench on bass guitar/backing vocals and Bob Ansell on drums.
Purchase links to the album and other band info are here :- https://www.facebook.com/Bangbangfirecracker I http://bangbangfirecracker.bandcamp.com I https://www.instagram.com/kbangbang666/?hl=en Ihttps://open.spotify.com/artist/4HwXH7F6mcAcfWRxszZj9u I https://www.youtube.com/results?search_query=bang+bang+firecracker
Speak Evil EP track listing :-
Life After Dark.
Straight To The Bloodshed.
We Can't Hear You (explicit).
We Can't Hear You (radio version).
Bang Bang Firecracker band personnel :-
Kieron K Berry – Lead Guitar/Lead Vocals.
Marcus Wrench – Bass Guitar/Backing Vocals.
Bob Ansell – Drums.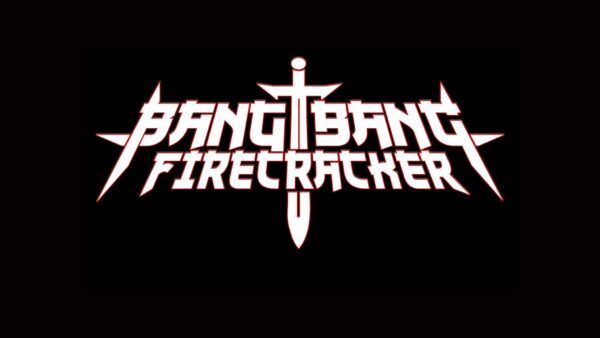 Bring 2023 in with a bang as Bang Bang Firecracker unleash their Speak Evil EP.