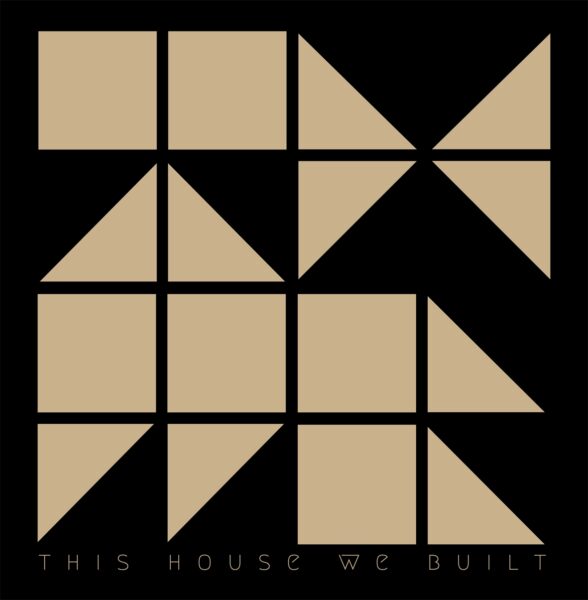 Towards the end of 2022 I was asked to review a video that was premiered by This House We Built, the song was 'Fly Me Up To The Moon', taken from their debut album of the same name that was self released on October 15th via THWB Records and I was so impresssed by this new band to me I'm making it my first review of 2023.
It was a wise decision as these ten tracks are definitely all killer, no filler as 'Fairweather Friend' opens the album with a tasty voice box intro into bass heavy, vocal rapped verses and doom laden choruses. I was getting a lot of RHCP until it threw a curveball midway for wah-wah guitar lines and an outrageous guitar solo.
A bitter sweet paen of love lost comes from 'Nobody's Fool' but it also has a light at the end of the tunnel for some uplifting melodic rock that's built on snappy snare work for extra bite. A touching chorus of "Yeah you filled me up, making my heart ache. I don't know what was on my mind. Like a love struck fool, I didn't know what trouble I would find, but I …… I will get over you".
'Dead Man's Shoes' is a rifftastic headbanger to up the heavy rocking ante to put the recording levels in the red. A claustrophobic midsection from a hulking riff gives way to an ear piercing outro guitar solo.
Personal lyrics that seem to tell of depression for 'We Are, We Are' also have a recovery to make for a fresh start with a couplet of "I was on a treadmill to the coffin. I got my mojo back so now we're rocking!" Stadium filling choruses shine bright that precede supreme guitar overload.
'Fly Me Up To The Moon' is a very personal song close to the band as lead singer Scott Wardell has written it about his grandmothers battle with dementia. It's mostly acoustic and his vocal is truly intense.
'Walk The Line' walks the walk and talks the talk throughout this seismic heavy hitter. Built on a monolithic main riff it's easily the most full on song on the album as they crank everything up to eleven!
'There She Stands' starts so frail it could fall apart at any given second but soon beefs up for a thrilling ride of a song so potent I had it on repeat play a few times before moving onto 'Back In The Ring', another hairy headbanger that flies out of the starting blocks. Lyrics seem to highlight the frustration of Covid 19, how it stopped the music industry that's now getting back to normal again, point proven by a lung shredding outro.
'Old Haunts' is another chilling ballad. Sublime piano flows around around lyrics that come across like a confession.
The album ends far too soon as 'My Old Friend' is a tad deceiving as I expected another laid back song but it soars skywards on glorious lyrics and shout them out loud and proud choruses that precede shimmering guitar lines and a chest beating "Yeah yeah yeah" outro and a blink and you'll miss it cameo of Woody Woodpecker!
Purchase links to the album and other band info are here :- I http://youtu.be/xlFXFyKcRYo I https://www.facebook.com/thishousewebuilt I Ihttps://www.dangleberrymusic.co.uk/products/this-house-we-built-deluxe-cd?fbclid= I
The band formed in 2020 in Scarborough, West Yorkshire just before the arrival of Covid 19 but they self isolated and wrote their debut self titled album. A chance meeting at an acoustic Danny Vaughn gig (ex Tyketto lead singer) saw Scott give Danny a copy of the album. He was so impressed they are now supporting him on several dates on his upcoming tour.
Well deserved praise also comes from Dave Ling (Classic Rock magazine), Rob Evans (Powerplay Rock And Metal) and Ross Macdonald (Rockfiend).
Album track listing :-
Fairweather Friend.
Nobody's Fool.
Dead Man's Shoes.
We Are, We Are.
Fly Me Up To The Moon.
Walk The Line.
There She Stands.
Back In The Ring.
Old Haunts.
My Old Friend.
This House We Built album personnel :-
Scott Wardell – Lead Vocals/Guitar/Percussion.
Andy Jackson – Vocals/Guitar.
Oz Ward – Drums/Vocals.
Wayne Dowkes-White – Bass Guitar
Linda McCulloch – Backing Vocals on 'Fly Me Up To The Moon'.
Jeanette Kendall – Backing Vocals on 'Fly Me Up To The Moon'.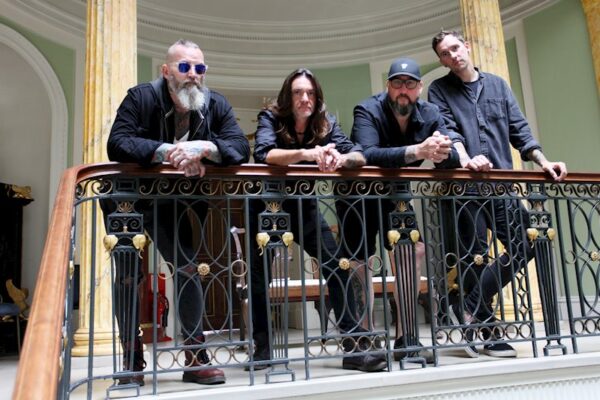 This House We Built band should see a lot of doors open for them in 2023 judging by the quality of their self titled debut album.