Whoops!! A little late again but as they say……………. Anyway, 'Lethal Dose ' is Indian Thrashers Amorphia's 3rd album and its actually bloody marvelous. If you're fan of Exodus, Slayer and all things late 80's thrash then this is the album for you.
Amorphia have been around for roughly ten years or so now and their brand of fast, aggressive and brutal tracks have become their trademark over this length of time. This album touches on such themes are mental issues, human experiments. Never has an album cover portrayed an album's contents so accurately. Opener 'Cerebral Slit ' launches with a tirade of double bass drum work and running guitar riffs. Powerful and fast, as is 'Electrocution '. Check out the mid-section in this one.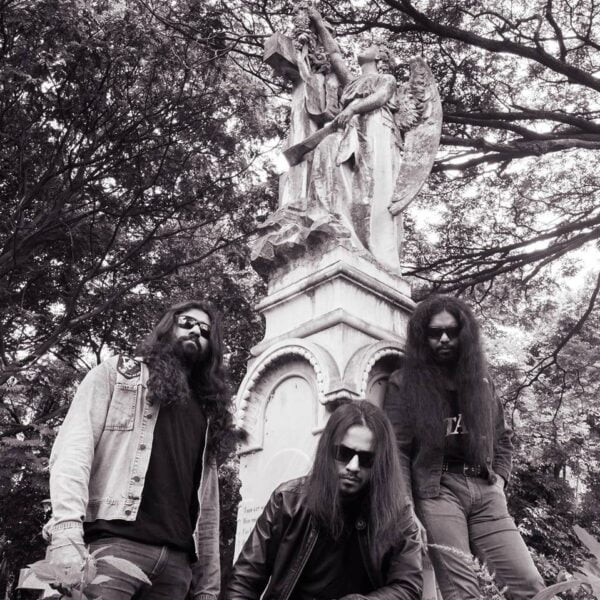 There's no letting up through 'Death Machines ' and the title track either. The latter treating us to a slower intro which comes at the right time to take a breather. The album has been full on frantic up to now. In fact, the 'Lethal Dose ' intro is actually the slowest part of this powerful album.
'Mind Cell ', 'Trade Red ', 'Iron Lungs ' and 'Psychotic Torment ' (love that title) pummel their way through the latter half of the album in what seems like an instant.
I haven't felt such a ferocious ride like this since Slayer's 'Reign In Blood '. They are very similar, honestly.
Track Listing:
1 – Chambers Of Pain / 2 – Cerebral Slit / 3 – Electrocution / 4 – Death Machines / 5 – Lethal Dose / 6 – Mind Cell / 7 – Trade Red / 8 – Iron Lungs / 9 – Psychotic Torment
Links:
Release date: 30/09/22. Running length: 35mins 12 secs. For fans of Exodus / Slayer / Dark Angel / Sodom.