A little late to the table due to some technical issues, but never has the phrase 'Better Late Than Never ' earned it's stripes so much. After Smoke Clears hail from London and bring us their debut album 'Edification ', which oozes some great nu/groove metal tunage indeed.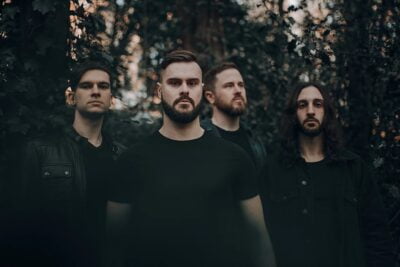 'Edification ' is an album written about a journey through destruction into self realisation, and the journey begins with the explosion that is 'The Vine '. This track really sets the tone for the rest of the album. A perfect platform of metal, groove metal and hints of thrash whisked together with riff perfection.
'Deterioration ' boasts a truly special main riff which oozes mystique and depth. It's more 'radio friendly' so to speak, but the song perfects itself through it's thought process, and it allows us to understand the band's class. And it is……class.
It's clear that ASC are writing music from the heart. Take 'Beta To Gamma ' as a prime example. As soon as the opening riff is heard, you just know it's going to go ape. This is the stuff crowds want to hear, to go crazy to, and I get the impression ASC get it, and so they deliver it.
Another belter is 'Rapacious '. A stop/start trundling effort that glides majestically through it's entirety with it's curling riffs and moody background licks. 'Extinguo ' (video link above) reminds me a little of early Coal Chamber in the way the guitar demonstrates itself. Best song on this album by a mile. Or in my perspective, a country mile.
There isn't a good song on offer here throughout this album…………..because they are all brilliant. The consistency across all tracks is remarkable. It's an album that will get played again and again. It's depth, thought process, power, creativity and ambition will see this being talked about for a long while. Lovely.
Track Listing:
1 – The Vine      2 – Machine Dependant      3 – Deterioration      4 – Invigorate      5 – Beta To Gamma
6 – Rapacious      7 – Extinguo      8 – Buried      9 – Awaken      10 – Edify (Featuring Ciitten)
Line-up:
Mick Hurford – Vocals   /   Alessandro Legname – Guitar   /   Aaron Dohnt – Bass   /   David Cau – Drums
Links:
Release date: 12/11/20. Running length: 40mins 26secs. A must hear, stunning album that oozes head nodding filth.