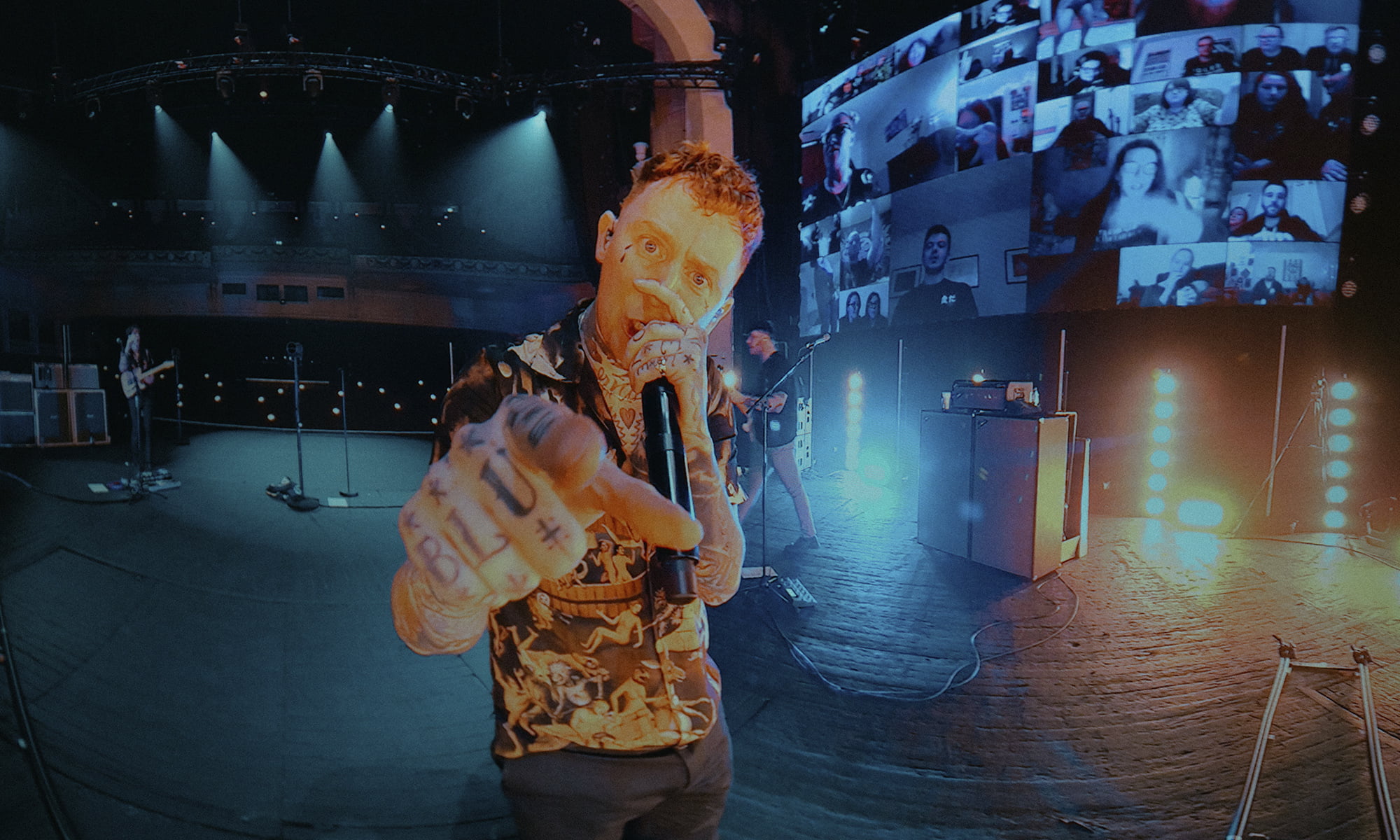 Nothing quite beats the atmosphere of a live concert; the sweat-drenched walls, the chest-rattling bass lines and the ear-deafening screams of the crowd, but the recent Frank Carter & The Rattlesnakes show, hosted exclusively on the Melody VR app (via smartphones and VR headsets), brought a truly immersive experience right to the homes of the fans – and let me tell you, for a virtual show, it was pretty darn good!
Held at the legendary O2 Academy Brixton, the band's first fully virtual show (dubbed 'Brixton By Request') transported fans from around the world via three large interactive screens, to invade the stage and speak with the band during the performance (some of which included Frank Carter's mum and Download Festival's very own Andy Copping). The livestream also had multiple camera setups that meant fans could choose to be centre stage, way back at front of house or just sit back and allow the editors to take control – they had it all!
Now, the British punk rock band are renowned for their electrifying and raucous live shows and for this virtual show, they never took their foot off the pedal; delivering a highly energetic and interactive experience, which featured live debut of tracks from the recent 'Blossom Deluxe' release.
It was certainly an odd experience witnessing such a show from the comfort of my own home, but I must admit, there was also something quite fun in whizzing around in my office chair, moving the camera around to get a good 360 view of the venue. With over 70 living rooms beaming directly to the stage, it was also 'hella' entertaining to watch what the audience were getting up to.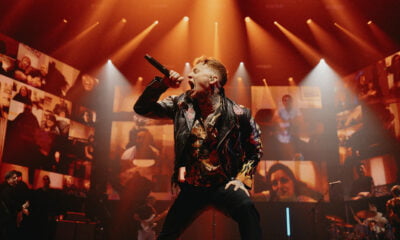 The Rattlesnakes kickstarted the show with the explosive "Juggernaut", which really set the pace for the rest of the show and as fans broke out on screen into a frenzy of head-banging, moshing, dancing and even playing along on their own guitars, you could see they were all clearly living their best lives. I've also got to say that for something coming out of my phone, the sound quality itself was amazing and didn't detract from the concert, but rather added more 'oomph'.
With Rattlesnake fans picking the setlist, you knew to expect one killer show or as Carter put it, an hour and a half of "pure hardcore mayhem". Tracks such as "Tyrant Lizard", "Rotten Blossom", "Fangs", "Snake Eyes" and "Wild Flowers" stoked the fires of excitement even further, as fans let loose, clearly getting rid of some pent-up energy. Anthems such as "Modern Ruin" and "Crowbar" are also worthy of a shout-out; delivered with high impact they were clearly some of the audience's favourites', while "Devil Inside Me" saw hell break loose in the form of everyone being instructed to crouch down wherever they were, and of course, jump the f*** up. At one point, Carter chimed in that this show was like "Britain's Got Talent gone punk rock", and I couldn't have summed it up better myself.
Some of my personal favourites from the night included "Lullaby" and "Kitty Sucker" for the outright excitement and bouncy energy they created, while "Anxiety" and "Why A Butterfly Can't Love A Spider" provided the much needed lighter, but still powerful, moments – conjuring up imagery of a hundred+ lighters going up in the air.
There was something heartwarming about the whole experience and regardless of this global pandemic or home isolation, these virtual shows allow people – and pets – from all around the world to tune in and continue being close to the music they love; sharing memorable moments together.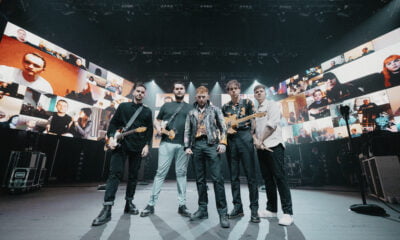 There's no hiding the fact that the music industry (for the artists, production crews, venues, manufacturers, and fans stuck at home), these past months have been tumultuous. Yet shows like this prove that the live industry, while it may be in a state of flux, isn't dead. As Carter nicely summed it up, one cannot simply "furlough a Rockstar". All in all, whether you were dancing in your underwear, moshing out the whole time – like "Ant from Manchester" – or partying and drinking with your blow-up dinosaurs and aliens, or real life dogs, cats and albino snakes, everyone looked like they were having a great time, including the band, who treated the giant screens much like the front row at a concert.
The band perfectly rounded the show off with a big "F*** You!" to Corona, delivering a corker of an ending with everyone's (or certainly my) all-time favourite, "I Hate You", and despite the distractions from a bearded dragon, it was a fantastic ending to a rather epic show. I wonder… is this the future of live music?
Photo credit: Thomas Green
Musicians:
Frank Carter/Vocals,
Dean Richardson / Guitar
Tom "Tank" Barclay/ Bassist
Gareth Grover/ Drums
Links:
www.andtherattlesnakes.com
Facebook: @frankcarterandtherattlesnakes
Instagram: @andtherattlesnakes
#FrankCarterAndTheRattlesnakes #VirtualConcerts #O2AcademyBrixton