Not many bands reach 50 years together as a band, and even fewer are still making and releasing new albums regularly after 50 years, but that's exactly what Wishbone Ash are doing – releasing their new album as they celebrate their 50th anniversary. They've had plenty of lineup changes over the years but are still going strong. The new album is no pale reflection of earlier glory days, it's a damn good album that shows the band aren't content to dwell in the past but are constantly striving to make the best new music they can.
Check out the video for the single, "We stand as one"…
Obviously while they don't want to live in the past, they equally don't want to stray too far from that 70s sound that earned them a whole load of fans. There's still that twin guitar sound that fans will be familiar with as well as the great vocals. It's an album that's a great listen even though it doesn't do anything radically different from their other albums – in other words existing fans are going to be happy with this album but it's unlikely to win them huge numbers of new fans.
A very good album that's worth checking out
"Coat of arms" is out now.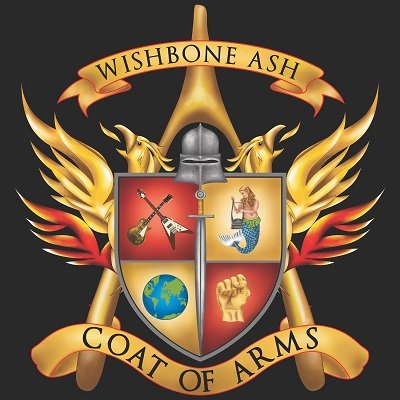 Track listing:
1. We stand as one
2. Coat of arms
3. Empty man
4. Floreana
5. Drive
6. It's only you I see
7. Too cool for AC
8. Back in the day
9. Deja vu
10. When the love is shared
11. Personal halloween
A very good album that's worth checking out