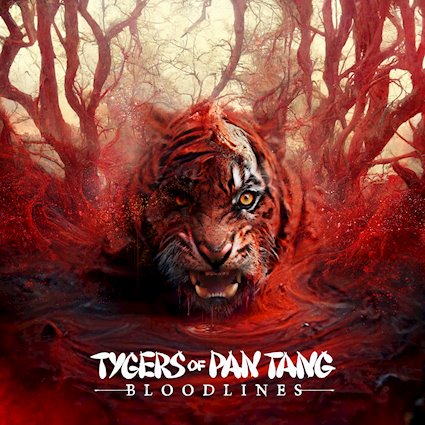 Welcome back Tygers Of Pan Tang who have just released their new studio album Bloodlines courtesy of Mighty Music! Formed in Whitley Bay, Newcastle Upon Tyne in 1978 embracing the NWOBHM (New Wave Of British Heavy Metal) movement by releasing several singles via local Neat Records and their debut studio album Wild Cat came from MCA. Many line up changes result in Robb Weir being an original member.
Album opener 'Edge Of The World' has a slow burning intro of sturdy riffs that head off into full on heavy metal territory. Vocals are delivered with 100% conviction and an acoustic midsection segues into full blooded guitar solos.
'In My Blood' flows along on a headbanging chug of meaty riffing, band fuelled choruses and twin lead guitar mayhem.
The spirit of NWOBHM comes from 'Fire On The Horizon', a tarmac burning turbocharger that laps everything in its path due to unrelenting rhythms and nirvana is reached with incendiary guitar solos.
An earworm intro riff is joined by staccato riffs for 'Back For Good' to stand tall with a bruising bass guitar bludgeon but the spotlight is stolen by a put up or shut up lead vocal for this rowdy rocker.
'Taste Of Love' brings calm to this stadium filling power ballad that deserves all the plaudits given to it, owned by an exhilarating vocal.
The main riff for 'Kiss The Sky' hits hard and heavy on all levels, especially when the guitar solos kick in.
'Believe' is a gruelling grinder but still a rewarding listen for this eerie epic as midway solos herald the arrival of mighty "Whoa oh ohs".
This stunning album closes far too soon with 'Making All The Rules'. It's definitely my highlight as this soul searching song switches to and fro between heartbreaking balladry and edgy riffs. A midway guitar solo is the icing on the cake, ending on one last croon of the attention grabbing choruses.
Purchase links to Bloodlines along with other band info are here :- https://targetshop.dk/tygers-of-pan-tang I https://www.tygersofpantang.com/ I https://www.facebook.com/tygersofpantangofficial/?ref=page_internal
Bloodlines album track listing :-
Edge Of The World.
In My Blood.
Fire On The Horizon.
Light Of Hope.
Back For Good.
Taste Of Love.
Kiss The Sky.
Believe.
A New Heartbeat.
Making All The Rules.
Bloodlines album personnel :-
Robb Weir – Guitar.
Francesco Marras – Guitar.
Jack Meille – Lead Vocals.
Huw Holding – Bass Guitar.
Craig Ellis – Drums.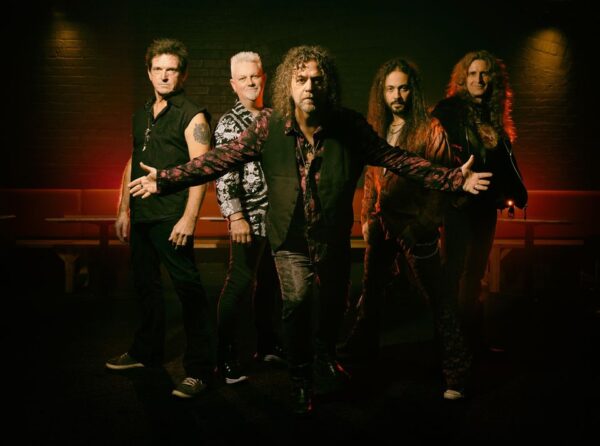 Tygers Of Pan Tang get a transfusion from their recently released studio album Bloodlines!