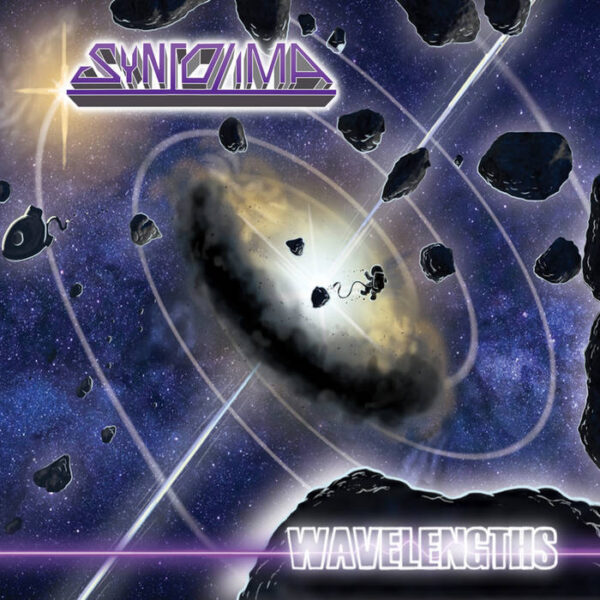 Welcome back to Syncolima, the curiously titled band from Mansfield, Nottinghamshire who have just released their sophomore studio album Wavelengths that features stunning artwork from Andy Pilkington at Very Metal Art , following Where The End Meets The Beginning, their 2021 debut.
These ten tracks prove that they put the power in power trio, point proven by opener 'Beautifully Unsaid'. It's melodies with muscle drive this pummeling hard rocker along for a hefty ear thumping. Lyrics are laid back to add a stoner vibe and an instrumental midway solo precedes a full on crushing outro.
'Riff' perfectly encapsulates the vibe of this air guitar inducing number as lyrics are spat out like some mad preacher that highlight the bands mission to spread the word of their music to the masses.
'Communicide' is a chilling ballad with balls that grabs you from the off by a monolithic main riff and an almost whispered vocal entwines with bubbling bass guitar lines for a haunting five minutes of laid back lustre in the creamy midsection.
Kick drum overload ups the heaviness ante for the speaker rattling 'New Beginnings', pinned down by a menacing vocal.
'Wavelengths' is a beautiful piece of work built on a meandering main riff that weaves around jazz like moods to create serene soundscapes.
'Death Of An Enemy' is one of the heaviest tracks as a wiry guitar leaden intro lights the fuse to an almost claustrophobic song, whipped up by a metal maelstrom of the highest order.
'The Dregs' is a muddy morass of cloying grooves for a brief but still powerful blast of stoner rock.
'In The Muck Again' is a rollercoaster ride, hot rails to hell headbanger of hypnotic riffing, hate fuelled lyrics and crashes and burns on a speed metal outro.
They bring the hammer down with tectonic plate shifting power to forge 'Dead And Gone' ahead with crushing force and personal lyrics that include "Dead and gone, it's hard to find the strength to carry on. I won't make a mark but I'll sing this song. Allow me a little pride in what I've done".
This highly impressive album by the self titled "Three piece riff machine" closes on 'Pound Of Flesh'. It's a quirky piece as a heartbeat drum intro sits alongside gentle bass guitar and poignant guitar lines. It elevates on powerful, soul searching lyrics that are the real deal as drums reach rib rattling patterns, tasty wah-wah guitar and a full on freak out outro!
Purchase links to the Wavelengths album and other band info are here :- http://syncolima.bandcamp.com I https://www.instagram.com/Syncolima/?fbclid Ihttps://linktr.ee/syncolima I https://www.youtube.com/results?search_query=syncolima+band
Wavelengths album track listing :-
Beautifully Unsaid.
Riff.
Communicide.
New Beginnings.
Wavelengths.
Death Of An Enemy.
The Dregs.
In The Muck Again.
Dead And Gone.
Pound Of Flesh.
Syncolima band personnel line up :-
Stoff – Bass Guitar.
Gazz – Drums.
Josh – Guitar/Vocals.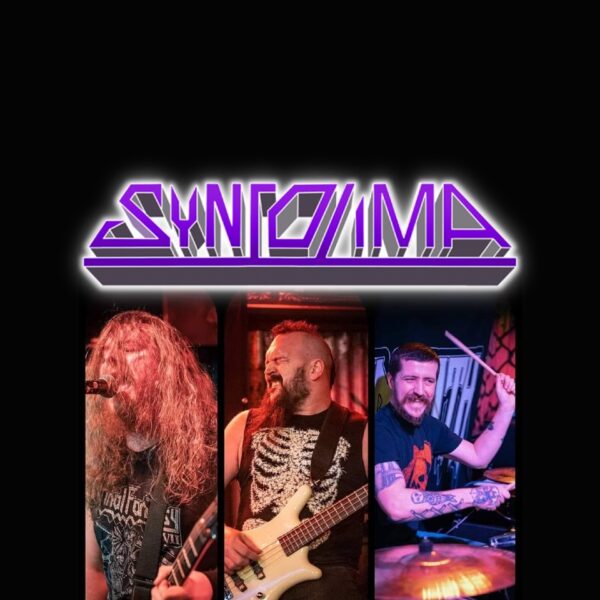 Syncolima make waves with their recently second studio album Wavelengths.