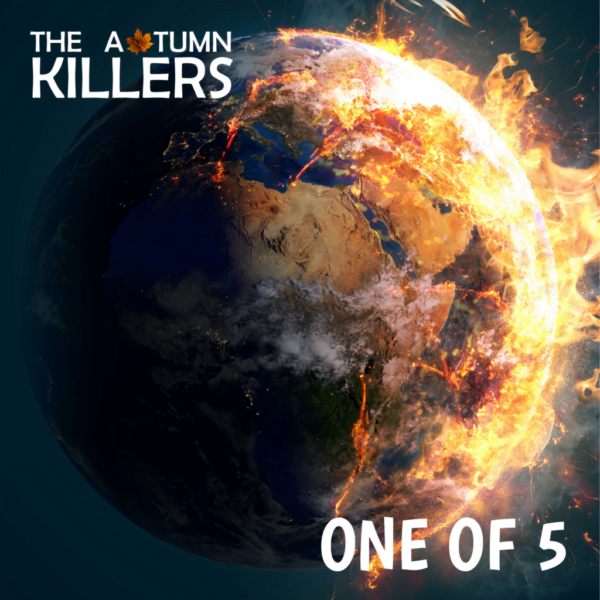 South Wales based band The Autumn Killers are not a band who are scared to take risks. They took a sidestep from their rockier side at the end of 2020 with a spine tingling cover of 'The Power Of Love' by Frankie Goes To Hollywood.
2021 sees them full steam ahead working on their debut studio album Darkside due for release on Sept.24th on Skyfire Records. Judging by a press release quote of "New sound, new drummer, new banging tunes" it looks like they are getting creative once more, point proven by 'One Of 5', the first single taken from it with a global digital release date of August 20th.
A monstrous studio mix sees it pound out Rammstein heaviness, pummeling Prodigy dance beats and the choruses are an aural revelation as they raise their pleas to the heavens! You can dance to it and in a sudden shift of pace, headbang to it. It certainly bodes well for the rest of the album.
Pre-order links to 'One Of 5' and Darkside are here plus band links :- https://frontl.ink/nzqmlax I https://www.facebook.com/theautumnkillers I http://www.theautumnkillers.uk/ I https://www.youtube.com/channel/UCu0cgE2NCQ4Wuazn4fot00g
The Autumn Killers band line up :-
Rob Reece – Lead Vocals/Bass Guitar/Piano.
Duncan Richardson – Guitar/Backing Vocals/Keyboards.
Graeme Hoy – Drums/Percussion.
The Autumn Killers bring on a season of not just goodwill but some seismic grooves with their latest single 'One Of 5'.