Finally the wait is almost over as the husband and wife duo Starlite & Campbell release their new concept album STARLITE.ONE, on their own Supertone Records label on September 1st 2023 and I've been climbing the walls to hear it courtesy of opening track 'Saving Me' which is also lead single taken from it, shimmering and shaking on a bubbling groove that captivates 100%, especially from seismic bass guitar, earworm guitar lines and an edgy lead vocal from Simon Campbell.
A change of vocal sees Suzy Campbell lilt along through 'The Voting Machine' over snappy snare drums from Hugo Danin and ear melting electronica to make for another head turning song.
'Blow Them All To Pieces' is a deceiving title as I expected a hard and heavy number but could not have been more wrong as this five minute tearjerker is a thing of beauty, ebbing and flowing along on acoustic splendour! Ending on a deafening hum.
'This Time (Is Gonna Be The Last Time)' has a quota of new wave nuances which strangely brought to mind vintage Ian Dury!
'Everything' wickedly takes just over a minute and a half to prove its point with uplifting and also dissonant pieces that provide an ethereal foil to a heartbreaking Suzy vocal.
'Shine The Light On Me' carries on in this vein as an eerie, menacing intro is truly skin crawling until it heads off on a completely different tangent into a dual vocal to melt the coldest heart.
'The Coat' is a coat of many colours and also flavours as Suzy croons salaciously around sparse soundbites that intrigue and enthrall.
'Mother' is a short but sweet mindbender for a minute long loquacious instrumental.
This magnum opus of an album closes with 'A Part Of Me Is Broken (Part Two)'. These six fiery minutes make for the heaviest track here musically as guitars jab and also deliver body blow riffs around more pulsing electronica for an all consuming end to a mindblowing album of aural delights, point proven by the second half of the song as Suzy delivers a silky smooth spoken word mantra over a speaker rattling throb!
A Pre-release link to the album and other band info is here :- http://bit.ly/preorder-starlite-one-now I http://starlite-campbell.com I https://starlite-campbell.bandcamp.com/track/saving-me
STARLITE.ONE album track listing :-
Saving Me.
The Voting Machine.
Blow Them All To Pieces.
This Time (Is Gonna Be The Last Time).
Everything.
Shine The Light On Me.
The Coat.
Mother.
A Part Of Me Is Broken (Part Two).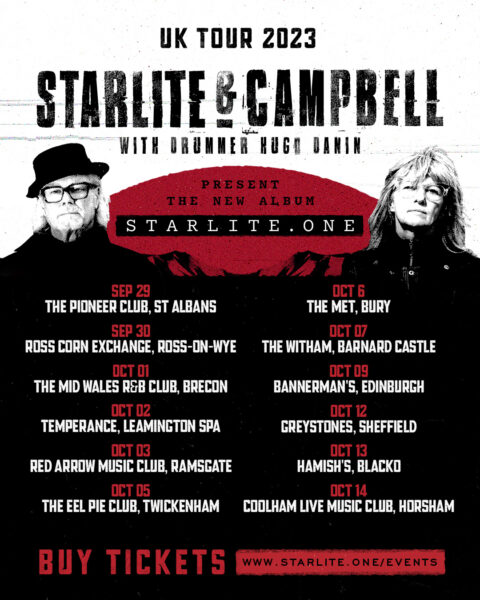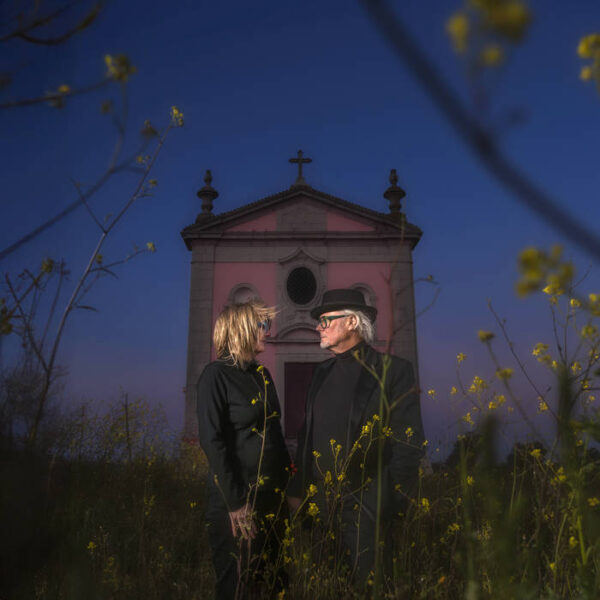 Starlite & Campbell light up the sky with new studio album STARLITE.ONE released on Sept. 1st 2023.