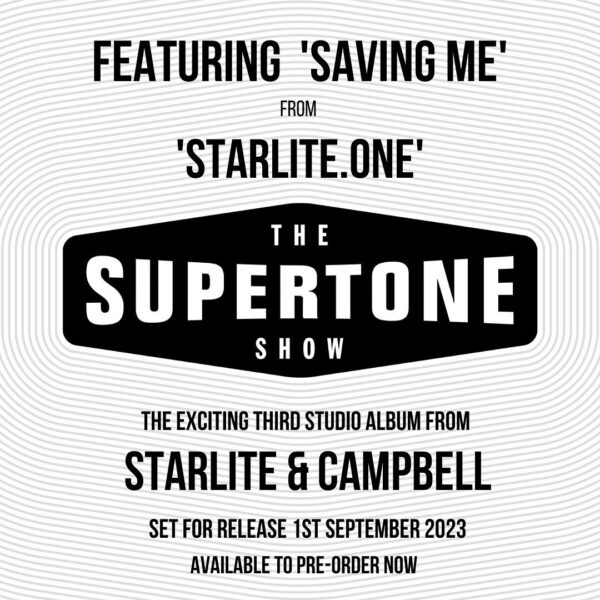 Hallelujah! Praise be! Starlite & Campbell return to save us from musical mediocraty with a brand new single 'Saving Me' and is also the lead single taken from Starlite. One, a forthcoming concept studio album released on September 1st 2023 on their own Supertone Records label. The husband and wife duo of Suzy and Simon Campbell will be playing concerts in Europe and an electrifying 16 date UK tour. The album will be available on 180g vinyl, CD and Bandcamp.
These four fiesty minutes contains pulsing electronica that gives off a new wave vibe, adding nuances to wiry guitar lines throughout the verses. Simon delivers his vocal with an eerie mantra, especially in the soul searching choruses and Suzy adds subtle backing vocals. This powerful song ends on a full on minute long outro.
A pre-order link to the album and other info is here :- https://starlite-campbell.com/pre-order-starlite-one I http://starlite-campbell.com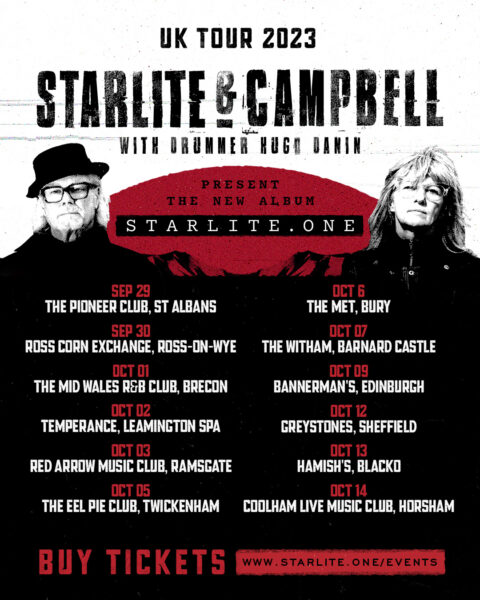 'Saving Me', the brand new single from Starlite & Campbell is a fine taster from their new studio album Starlite. One due for release on September 1st 2023.