Garage Punk unit SHAME ON YOUTH! premieres brand new music video for "Uniform"! 
"Human Obsolescence" to be released November 27th on Go Down Records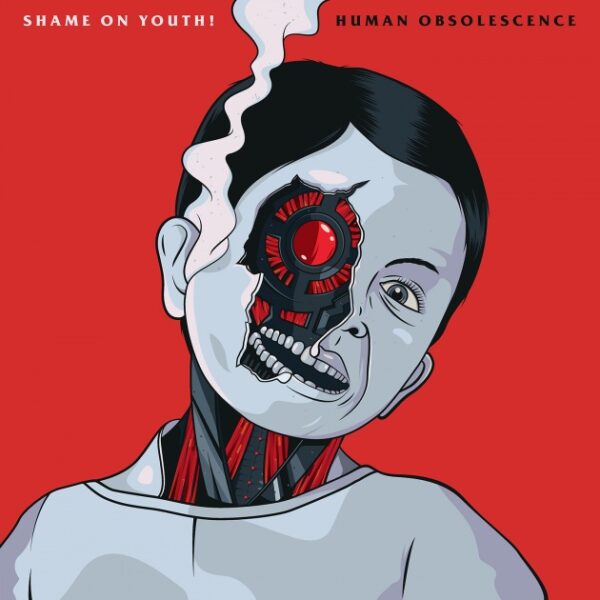 Italy's very own SHAME ON YOUTH! announced to release their brand new full length record, titled "Human Obsolescence", on November 27th via Go Down Records. Being a requiem to the daily loss of a part of our human being, "Human Obsolescence" features nine furious tracks dedicated to a time that does not belong to us. The band now unleashed an animated video clip for the track "Uniform", the first single taken from the upcoming album.
Says the band about the song:
"A rusty bass riff and a raging voice kick the listener into the distorted loop of "Uniform" and this is the new single by Shame on Youth! taken from the album Human Obsolescence (out on November 27th). A thunderous and rough track that wants to lead straight to the heart of the music and imagination of the upcoming album. A jumble of primitive rock sounds describing a uniformed present. Uniform, as the pre-packaged shapes that our state of mind can take, uniform as the outfits that suppress and alter individuality. The song comes out with an animated video clip. A raw and ironic cartoon. A rabid tale from the sci-fi and dystopian imaginary of Shame on Youth!, which brings everyone, prisoners and warders, to face the same reality: Your uniform made of lies, your uniform state of mind."
"Human Obsolescence" to be released on November 27th (Digital) via Go Down Records
TRACKLIST:
1. Got No Choice
2. The Show Must Go Wrong
3. Seed
4. Mr. Crasher
5. A Bunch Of Crap (I Don't Care About)
6. Uniform
7. Fluke Of Faith
8. Premium 9,99
9. Demons Are Right