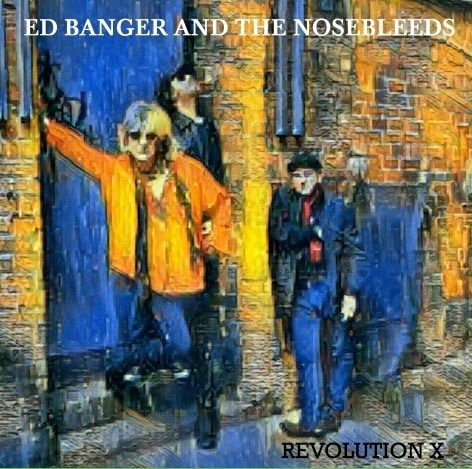 Originally formed in Wythenshawe, Manchester in 1976 after Ed Garrity had worked as a roadie for fellow Wythenshawe band Slaughter & the Dogs, when supporting the Sex Pistols & Buzzcocks at the legendary Manchester Lesser Free Trade Hall show on 20th July 1976. Due to crowd trouble Garrity and a friend were injured, someone said, "You're a right bloody mob aren't you? Headbanger here and him with a nosebleed", hence the name Ed Banger and the Nosebleeds.
The Nosebleeds single 'Ain't Been To No Music School' was a schoolboy anthem around Manchester in 1977, selling 10,000 copies. At the time the band featured future Primal Scream drummer Toby Tomanov. Ed Banger left in1979, after which Morrissey (The Smiths) and Billy Duffy (The Cult) both famously passed through the ranks. Soon after leaving Ed joined a new look Slaughter & the Dogs, releasing 'Bite Back' in 1980 under the abbreviated 'Slaughter'.
In 2013 Ed Banger & the Nosebleeds were reformed by Ed (By now Edweena Banger, and identifying as a trans woman) featuring original Slaughter & the Dogs drummer Brian Grantham. Revolution X is the follow up to 2017's 'Legal high' album – Louder than war – 'Perfect three minute, high energy pop/punk songs' and is hot on the heels of the recently released 'One For the Road' EP.
Edweena will announce the new album at Rebellion festival, where it will be available from the X Records stand, also available www.edweenabanger.com
2021/22 has been as busy a time as ever for Edweena, with two highly acclaimed solo albums being released (A third in the pipeline) A SOLD OUT Slaughter Bite Back reunion Manchester show, which led to this year's Rebellion festival appearance. And now here is Revolution X! I'll leave you with wise words from Planet Mosh – it might make your ears bleed, it might make your nose bleed, it might but hopefully not, that really depends upon how loud you play it and how fast you bang your head…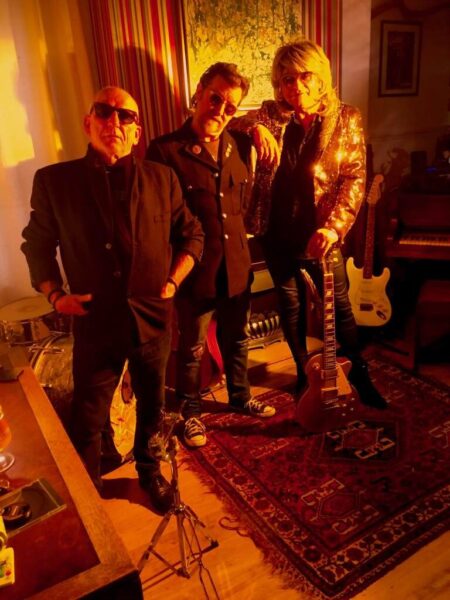 FB @Ed-Banger-and-the-Nosebleeds-Official-827350000626135
FB @Edweena.BangerTwitter @bangeredweena www.edweenabanger.com