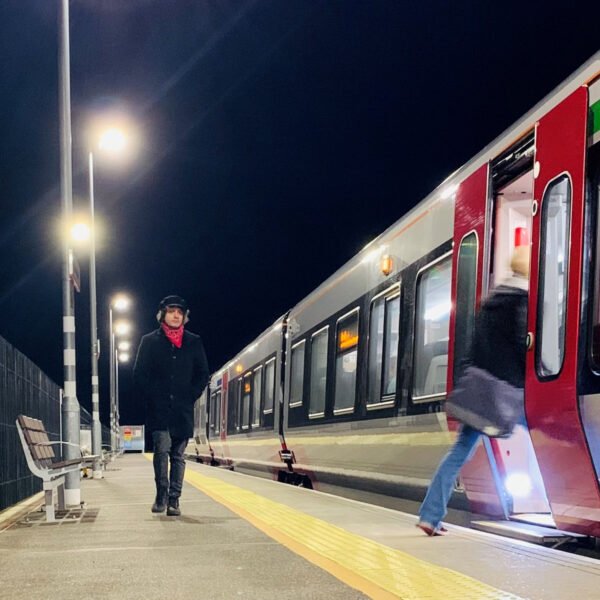 Marc Valentine best known as being the enigmatic and engaging frontman of Last Great Dreamers has just released his debut solo album Future Obscure ahead of a UK tour starting with a launch party at the Nags Head in Macclesfield on 10 July and ending at the Star and Garter in Manchester on 23rd July. See here for tickets.
Future Obscure includes twelve new songs and features Wreckless Eric, Matt Dangerfield from The Boys and guitarist Richard Davies from Richard Davies & The Dissidents. The album was produced by Dave Draper and released via Arcane Wires.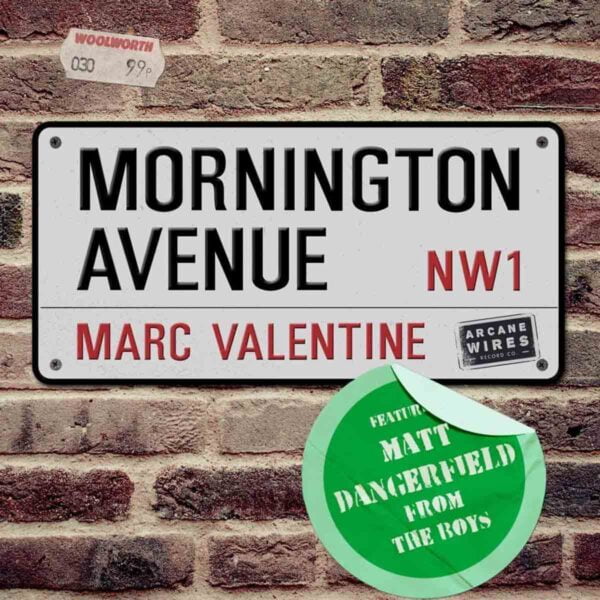 With vocals not dissimilar to those of Peter Perrett (The Only Ones) the album opens with Last Train Tonight a catchy tune, with the chorus line 'When the last tears are cried carry me home'. The song ends with the rumble of wheels on the track, as it pulls up at the Swiss Launderette a song reminiscent of Billy Idol's Dancing With Myself. We hurtle on to Mornington Avenue where Marc is joined by Matt Dangerfield from The Boys in a tribute to Camden, but with 'The memories fading now' Mornington Crescent has either become Mornington Avenue or it's a fictitious address. Nodding to living in a flat in Camden the song starts a bit Duchess by The Stranglers then glides into a more poppy number, with a bit of ska thrown in for good measure. An eclectic mix – just like Camden really!
When Linear Slopes, which features Wreckless Eric on shared guitars and vocals, started I thought it was some sort of meditation app, with sound therapy gongs, but just as I was closing my eyes and starting to relax in came a song something akin to Baby I Love You by The Ramones meets Table Scraps Motorcycle (Straight to Hell). Next comes Fade Out In Blue a gentle ballad. Then the tempo racks up a notch or two for Break My Heart Anyway which starts very young and free think Supergrass Alright. With the opening line being 'They say the dreamers are the archetypes of love' I wondered if this referred to Marc's days as a Last Great Dreamer?
Arcades, with a seagull start, is a gentle song which reminded me of a couple of the songs from the Spike (Quireboys) does 100% Pure Frankie Miller album. I'm thinking Losing You and Bottle of Whisky. Broken Satellites reminded of Altered Images' Happy Birthday. Ghosts of Amsterdam is something along the lines of Spunk Volcano & the Eruptions Platform 3 meets Skam's No Lies.
Wreckless Eric returns for Death Is Overrated a song with a (The Rocky Horror Picture Show)/ Science Fiction-Double Feature vibe and poignant post pandemic lyrics including the chorus 'Don't forget to live before you die'.
Zodiac Hotel is this a fictitious hotel in Camden? I don't know but I wondered if Fountains of Wayne stayed there with Stacy's Mom? Then we come to the last track Electric Chains which brings the album to a natural conclusion.
With a host of varied influences what's not to love about this brilliant debut album from Marc Valentine.
The Future's Bright: The Future's Obscure!
Track List:
1. Last Train Tonight
2. Swiss Laundrette
3. Mornington Avenue (featuring Matt Dangerfield)
4. Linear Slopes (featuring Wreckless Eric)
5. Fade Out In Blue
6. Break My Heart Anyway
7. Arcades
8. Broken Satellites
9. Ghosts of Amsterdam
10. Death Is Overrated (featuring Wreckless Eric)
11. Zodiac Hotel
12. Electric Chains
Links:
https://www.facebook.com/marcvalentinemusicartist
https://www.instagram.com/marcvalentine45/
www.twitter.com/marcvalentine45
With a host of varied influences what's not to love about this brilliant debut album from Marc Valentine. The Future's Bright: The Future's Obscure!