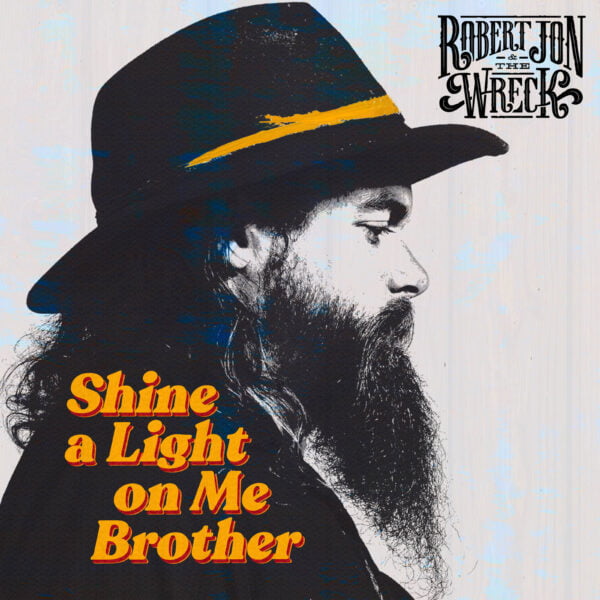 Formed in 2011, Orange County California based Robert Jon And The Wreck released my album of 2020 with the utterly heart melting release of Last Light On The Highway so fast forward to 2021 and their fourth studio album Shine A Light On Me Brother due out on September 3rd is preceded by the just released single of the same name.
To say that it's the real deal is an understatement and it bodes well for the album as they shout it out loud and proud in four frantically feel good four minutes off riff heavy rock and roll backed by the 504 horns of Jason Parfait and Ian Smith to give it some sonically sweet soul. Lead vocals from Robert Jon Burrison add a melodic grit, the full on massive backing vocals give it a Motown feel and when the guitar solo kicked in from Henry James I was reeled in hook, line and sinker!
The album release will also be accompanied by an 11 date September UK tour.
Purchase links to the single, pre order links to the album and tour tickets are here :- https://ffm.to/rjtwshine I http://www.robertjonandthewreck.com. I http://www.planetrocktickets.co.uk. I https://www.facebook.com/robertjonandthewreck I https://amazon.co.uk/Shine-A-Light-On-Me-Brother-Robert-Jon/dp/B0962HDZ7L/?tag=plane09-21
Robert Jon And The Wreck band line up :-
Robert Jon Burrison – Lead Vocals/Guitar.
Andrew Espantman – Drums/Backing Vocals.
Steve Maggiora – Keyboards/Backing Vocals.
Henry James – Lead Guitar/Backing Vocals.
Warren Murrel – Bass Guitar/Backing Vocals.
No train wreck here as Robert Jon And The Wreck blast out a ferocious beat with new single Shine A Light On Me Brother.