There are two points to consider on this fine EP The Fate Of Elision, the brand new release from Stoke based Quiet The Thief. One is what the title means and most importantly, who has spiked their oatcakes to get them to write heavier songs? This fierce five track opus kicks off with 'Star Crossed Lover' as its piercing wah-wah intro eases into a brief languid groove as it headbangingly heavies up. Riffs snap at your ankles and a tasty lead guitar solo midway precedes a full on outro. 'Open Road' is all feel good, breezy hard rock to be blasted out on the car stereo with the windows down which is what I've been doing to and from night shifts this week prior to reviewing it. Lead vocalist Stig Chell hits some high notes in the Foos tinged choruses but the muscle is not far away as it slams up to end on.
A desert rock vibe raises its head for 'Free Fall' as the riffs lope along at a slow canter but still have enough bombast to keep the needle in the red, point proven with an adrenaline rush midway to spice things up. 'Unwritten' has touches of 'Wicked Game' during the catchy hooks backed by a haunting vocal. The EP ends on a crushing high with the knockout blow dynamics of 'Speed Freak' that don't let up until its finished its pounding along. Some EP's are a mini taster for bands but with this song writing form I personally wish it had been a full length album.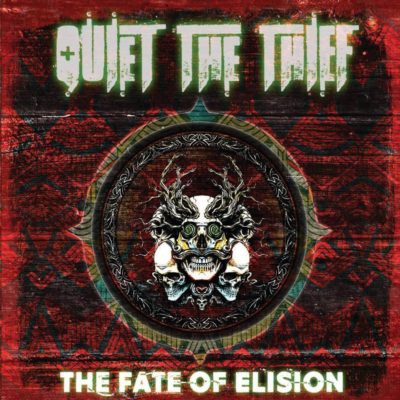 Tracklist:
Star Crossed Lover.
Open Road.
Free Fall.
Unwritten.
Speed Freak.
Quiet The Thief band line up :-
Stig Chell – Guitar/lead vocals.
Neil Bailey – Lead guitar/backing vocals.
Robert Hussey – Drums.
Gareth Harding – Bass guitar.
The thieves are far from quiet as they steal a 5/5 review from me with ease!