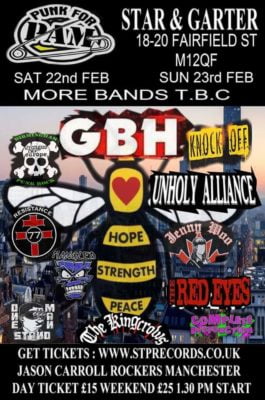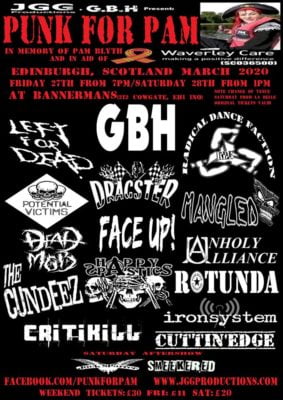 Punk for Pam is a charity festival which takes place in Manchester and Edinburgh in memory of Pam Blyth to Raise as much money as possible to help people with Blood Bourne illness in the UK.
This year's events will take place at the Star & Garter in Manchester on 22nd-23rd February event information here and at Bannermans in Edinbugh on the 27th-28th March see here.
Here's our Spotify Playlist featuring some of the bands who will be playing Punk for Pam in 2020!
Find out more information about the events on Facebook here