Nearly 40 years after the band was formed, New Model Army are still going strong and have a very loyal fanbase. They tour regularly and their live shows are always great. Happily they've also consistently released new music over the years and are about to release their latest album – their 15th studio album.
Check out the video for the first single to be released from the album – "Never arriving"…
It's one of the strongest songs on the album in my opinion, a bit less laid-back than many of the songs.
Another strong song is "The weather", but as with "Never arriving" it's good but not quite a classic.
Songs such as "Setting sun" are quite slow and while it's a very good song its not one I can imagine them playing live as it's just not got the pace and energy that you want in a live show. Admittedly the pace picks up halfway through the song but that first half just rules it out as a great live song in my mind.
That in a nutshell is what's wrong with this album – there are too many songs where I've thought it's a very nice song but it's just not got what it takes to be a great live song, and without that quality then it's doomed not to be listened to much.
I really expected to like this album – after all I've been listening to New Model Army since the 80s, but after listening to it several times I'm actually feeling disappointed. Yes they're all very good songs but it's just lacking the passion and energy that I've come to expect from the band. In fact of the entire album there's only one song I think deserves a place in the live show and that's "Watch and learn" which is the only one that has that energy and passion that you get in the live shows.
"From here" will be released on 23rd August 2019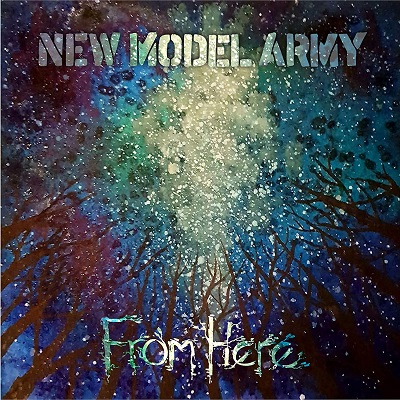 Track listing:
1. Passing through
2. Never arriving
3. The weather
4. End of days
5. Great disguise
6. Conversation
7. Where I am
8. Hard way
9. Watch and learn
10. Maps
11. Setting sun
12. From here
They're all very good songs but just lacking the passion and energy that I've come to expect from the band