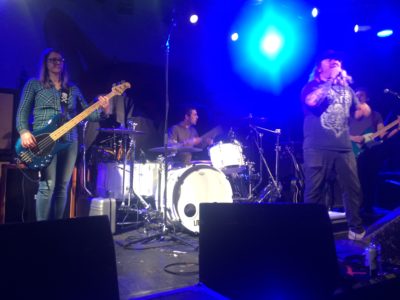 I first came across Mr Shiraz at The Picturedrome in Holmfirth, supporting Skindred in November. I felt awfully sorry for the guys as they were stood on stage waiting to start their set as the doors opened, but they pulled a great crowd in and was I made up for them. Two months have passed since that night so it's long overdue that I review the band's latest EP.
Mr Shiraz are a hard rock/punk five piece band from Huddersfield. Formed originally around 1998/1999 as an eight piece outfit, which included sax, trumpet and trombone, throw in some line-ups changes and you have what they are today. When they hit hard, they hit hard. Take opening/title track 'Mountains Of Kong' for example. Straight in, no messing. Hard as you like in a superb chorus, and a little 'Rage Against The Machine', if I may say so, in parts. A stunner of an opener.
'Flatliners' brings us a galloping rhythm. It's more melodic than the opening track but still produces where it needs to. It's a proper rock floor filler where chorus is king. Great production too. 'Step Up's' opening riff is very 'The Jam' with a nice bass groove underneath which works nicely. It becomes obvious that Mr Shiraz pride themselves on explosive choruses, and 'Step Up' is no different.
EP closer 'You're My Type' is typical Mr Shiraz. Powerful, catchy, very early Foo Fighters, I think, at the start too. It finishes the EP so energetically it's almost perfection. Best song on the EP. Love it. Buy it. Enjoy it.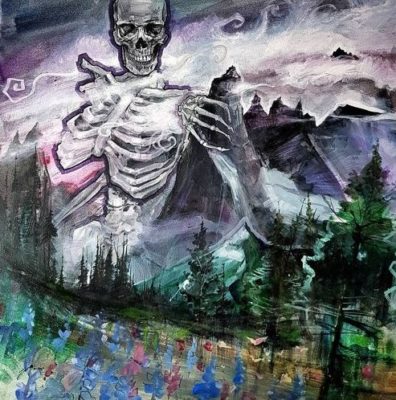 Track Listing:
1 – Mountains Of Kong
2 – Flatliners
3 – Step Up
4 – You're My Type
Line-up:
Mikey Shiraz (aka Mike 'The Mike' Mike)
Tim Shiraz ( aka TimPOWER)
Tori Shiraz (aka Blackula Spectaular)
Iain Shiraz (aka Stixx Destruction)
Steve Shiraz (aka New Boy)
Links: 
This is a must for all hard rock / Punk fans. Their live energy is transferred brilliantly into this EP. Perfect.