MIDNITE CITY releases new single 'Crawlin' In The Dirt' on 22nd January, out on Roulette Media Records.
This big, uptempo rocker is rammed full of riffs, hooks and harmonies; it sees these AOR favourites continue to take things up a notch with every release and is guaranteed to delight their avid fans no end!
'Crawlin' In The Dirt' shows a tougher, edgier side to the band not seen or heard before. Midnite City kicks the doors off 2021 with a vengeance!',
'Crawlin' In The Dirt' is the first single to be taken from the band's upcoming album 'Itch You Can't Scratch' which is set for release in May on Roulette Media Records.
We are really pleased to announce that the video for the first single, 'Crawlin' In The Dirt' from the new album 'Itch You Can't Scratch' will be getting its premiere on Friday 2 pm UK time (9 am EST) via the awesome Sleaze Roxx Facebook page and their website: https://sleazeroxx.com/

Midnight City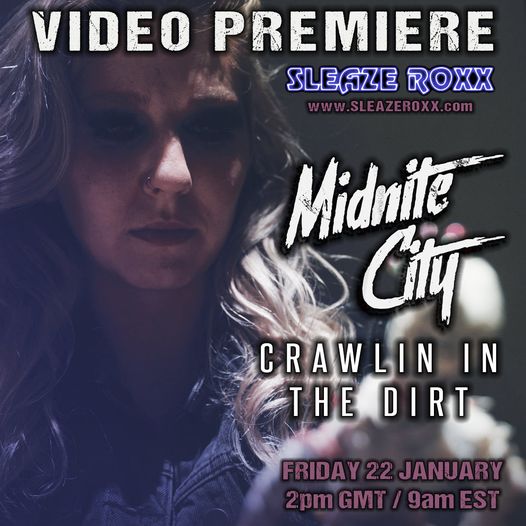 Since bursting out onto the scene with a vengeance in 2017, Midnite City has taken on the world and hustled themselves to the top of the pile to be crowned the true kings of Hair Metal.

Following on from the release of their sophomore album 'There Goes The Neighbourhood' in late 2018 (which was voted 5th best Melodic Rock album of the year in Classic Rock magazine and also made the list of the best albums of the past 35-year history of Japan's Burrn! magazine) the band have gone from strength to strength and proven to be one hell of a force to be reckoned with in the live arena.
Midnite City has headlined two consecutive UK tours, played shows all over Europe, Australia and also played two sold-out shows in Japan and continue to dazzle a legion of growing and devoted fans around the world with their high energy, feel good, party rock.

Hot on the heels of two highly acclaimed albums, Midnite City return in 2021 with their highly anticipated third album. With new label Roulette Media in tow, as well as new management and booking agent, the band are back looking and sounding better than ever with a new array of songs that will melt your face, so strap yourselves in for the ride of your life. It's all about the good times!

Midnite City is;
Rob Wylde – Lead Vocals
Miles Meakin – Lead Guitar
Josh 'Tabbie' Williams – Bass Guitar
Shawn Charvette – Keyboards
Pete Newdeck – Drums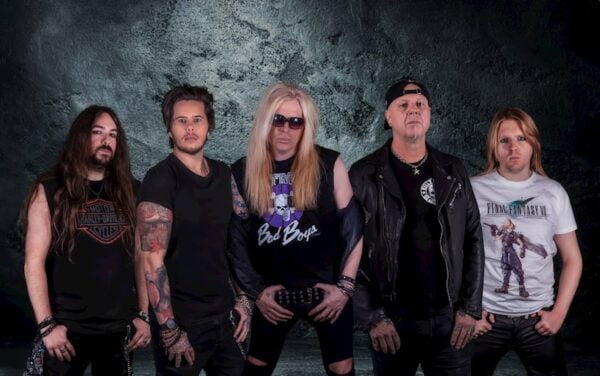 Tour dates 2021:
20th March – SLEAZEFEST, Germany (most likely to be postponed)
5th May – HRH IBIZA, Spain
23rd May – CALL OF THE WILD FESTIVAL, UK
29th May – BREAKING BANDS FESTIVAL , UK
28th Aug – HRH SLEAZE , UK
29th Aug – ROCKWICH FESTIVAL, UK
4th Sept – INDOOR SUMMER FESTIVAL, Germany
Home
https://www.facebook.com/midnitecityuk