The Midlands Sludge Sloths return with their first album in over four years but my god it's been worth the wait. There's a sense of maturity and completeness spread all over this album giving me the impression that Master Charger have not rushed into this one little bit, it feels the whole four years in the making.
Don't get me wrong, this is Master Charger all over. Depressive riffing, idle time changing and John's voice sounding like he's got more bottles of lysterine in his tour bag than spare guitar strings. It all makes for a very enjoyable 40 minutes.
The title track is the album's first offering and I love the vinyl crackle at the beginning. It gives it a very authentic feel. This together with a 'retro' production mix, sets the tone perfectly. This instrumental track boasts clever time changes and unfathomable doom. 'Embers Of The Sun ' is only seconds old when John James' sickening gargle hits us. Oozing Master Charger from every angle, this six minute cracker's intensity is it's key and if ever you needed a song to describe what Master Charger are all about, then this is it.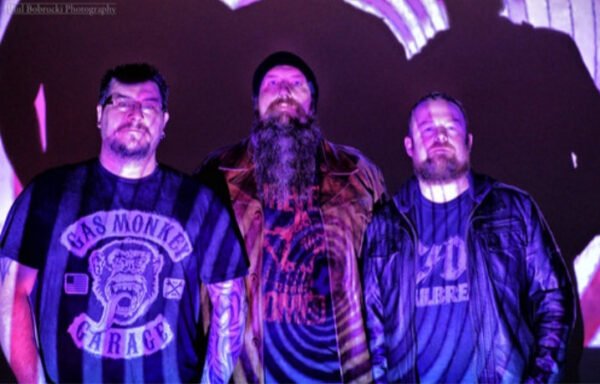 'Blood & Sand ' is a perfect example of how Master Charger have evolved over the last four years. This 'lazy metal ', as I call it, helps bring subtle time changes into songs that can have a huge effect on the direction that they go. 'Blood & Sand ' turns almost into a jamming session midway through and it works a treat, as does 'Who The Hell Are You ', a more Sabbath style groove throughout.
Nothing can prepare you for 'Buried By Time And Dust '. A track that reeks filth with some of the most deep and doomful riffs I've ever heard. The chorus in this track is just great. John excelling again vocally. Master Charger songs are pretty lengthy efforts throughout this album but it gives the band the chance to totally change the angle of their songs and bring them back out the other side full circle with riff after riff after riff. It also allows the music to do a lot of the talking, and that's a great trait to have.
'Our Time Has Come ' would be a good live opener behind the title track for me. A more uplifting number but still sticking to the 'Charger Sludge '. The haunting intro to 'Earthbound (Hellbound) ' starts the beginning of the end of this album just nicely. It ambles along with it's depressing tone throughout until finally, and surprisingly, fades out. And that's it. Forty minutes gone in an instant.
Master Charger are back with a bang. This album shows what the band can do, how far they've come, and how far they will go. If you like your Sabbath, Kyuss etc, don't miss this album as it will transmit you into a depressive state of mind, but with Master Charger, that's an amazing place to be. Lovely.
Track-Listing:
1 – Origin Of The Lugubrious 2 – Embers Of The Sun 3 – Blood & Sand 4 – Who The Hell Are You 5 – Buried By Time And Dust 6 – Our Time Has Come 7 – Earthbound (Hellbound)
Line-up:
John James – Guitars / Vocals
Dave Hayes – Bass
Jon Kirk – Drums
Links:
Release date: 21/08/20. Running length: 38mins 24secs. Doom and depression portrayed and delivered perfectly.