Aussie Beer drinking, foot stomping rock 'n' rollers MASSIVE have signed a new 5-year deal with "Off Yer Rocka Recordings".
To coincide with this Red-Hot News, the band have just announced that their long-awaited third studio album titled "Rebuild Destroy" will now be available for pre-order with the album's release due on 1st February 2019. As a sneak peak of what's to come the band have dropped a lyric video for the first single "Roses" which is a solid corker, If you fancy a sneak preview then click the link :
This is the album I think Massive was always meant to write, we had no pressures on us, we booked the recording time ourselves and just went in and laid down some high energy rock n roll. We couldn't think of a better team to work with than the legends at HRH / Off Yer Rocka who are some of the biggest supporters of Rock n Metal music out there." Says Brad Marr
Massive started back in 2012 with founding members Brad Marr and Ben Laguda having nothing better to do than tour the world playing rock n roll. 2 albums later and having toured with some of the best musicians in the world, the band are stronger and more determined than ever to get in a cramped van and smash it night after night. This is no-frills dirty rock n roll.
HRH / Off Yer Rocka CEO Jonni Davis added: "people know what we do, we look for special talent from all around the globe, shine a light on it and amplify in all directions, Massive are no strangers to our Live portfolio but we are honoured to go on a joint crusade with this third album which will make your balls vibrate".
In promotion of the new single and album pre-order the band are heading out on a headline and festival tour throughout the UK and Europe with 52 dates across 10 countries and over 26,000km to be covered!
Track Listing
Generation Riot
Long Time Coming
What You Gonna Do
Bullet
Roses
Face In The Crowd
Over And Out
Pieces
The Wrecking Crew
Getting Heavy
A Mile In My Shoes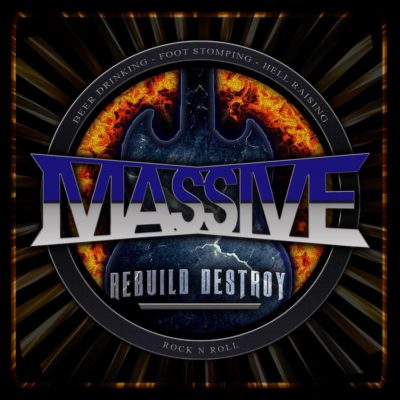 Useful Links:
Band Website: http://www.massiveoz.com/
Label Website: https://www.offyerrocka.com
Facebook: https://www.facebook.com/MassiveOz/
Twitter: https://twitter.com/massiveoz
Instagram: https://www.instagram.com/massiveoz/